Media
NewCity's 2018 edition of the Lit 50 recently came out, and we noticed that eight past Tuesday Funk readers are on the list. Daniel Kraus (#2) Daniel last read in August 2015. "I hardly ever do readings .... but last...
read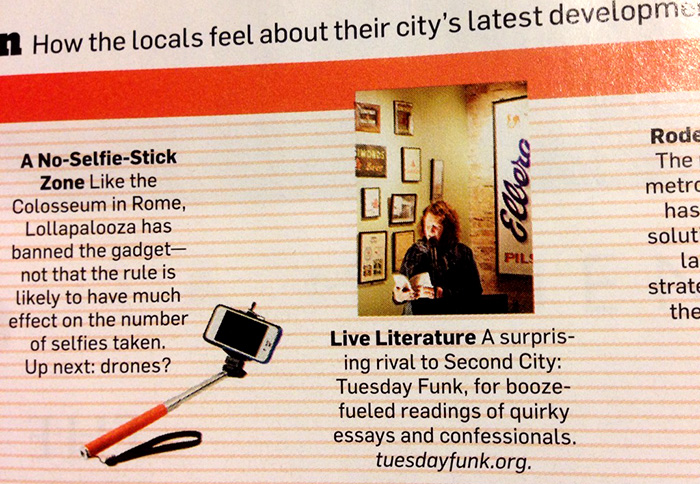 In an unexpected turn of events, Tuesday Funk landed in the pages of Travel + Leisure magazine's August issue! If you were at our March show, you may recall a photographer in attendance, taking pictures of the readers and audience....
read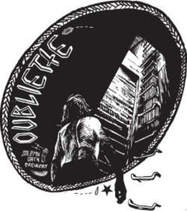 Happy New Year! As if you didn't already have reason enough to show up for this evening's 53rd episode of Tuesday Funk, the Chicago Sun-Times today gives you one more. Featured in today's Entertainment section is an article by David...
read
Hey, Funkers! Our co-host William Shunn will be appearing tonight with Roosevelt University's Gary K. Wolfe on "Extension 720 with Milt Rosenberg" on WGN Radio 720 AM. They'll be talking about science fiction—particularly today's release of the Library of America's...
read
This morning on WBEZ, Alison Cuddy of "Eight Forty-Eight" welcomed Patricia Ann McNair as one her guests. Patty talked about her new story collection The Temple of Air. Listen at the link below... Author Patricia McNair mines Midwestern roots for...
read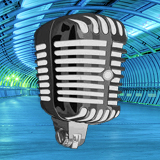 About Us
Tuesday Funk is an eclectic monthly reading series showcasing a mix of fiction, poetry and essays. We are currently on hiatus.