Hosts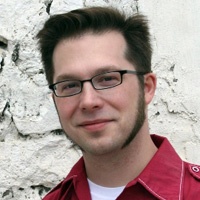 Andrew Huff
is editor and publisher of
Gapers Block,
a Chicago-centric news and events webzine he co-founded in 2003. A serial early adopter, Huff created his first webpage in 1996; launched his personal blog,
me3dia.com, in 2001; and joined both Flickr and Twitter in their infancies. In addition to Gapers Block, he has also worked for several years as a professional blogger for corporate clients such as American Express, Kenneth Cole, A&E, and Starwood Hotels, and is a sought-after consultant on content-oriented web projects.

He holds a journalism degree from The Ohio State University and a certificate in medical writing and editing from the University of Chicago, and spent 10 years in public relations, working primarily with clients in the healthcare and biotech industries. He has taught in the journalism departments at Loyola University Chicago and Columbia College, and is a frequent speaker at SXSW Interactive and other conferences. In 2009 he was named to the Crain's Chicago Business's "40 Under 40" list.

Andrew lives on the far North Side of Chicago with his wife Cinnamon Cooper and three cats, and has co-hosted Tuesday Funk since April 2013.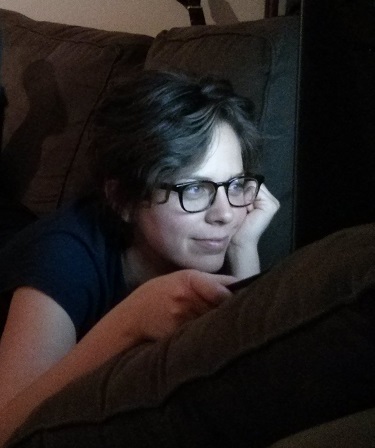 Eden Robins is a fiction writer whose short stories have appeared (or will!) in venues such as Apex Magazine, Shimmer, Kaleidotrope, and Farrago's Wainscot, and she was the founding editor of the now-defunct online magazine Brain Harvest (RIP). She also writes novels -- most recently a weird Western. Eden has a chronic traveling problem, and circumnavigated the globe for eight months in 2012, where she took all of these photos.

In the past, Eden taught Chicago's youth about ecology, played Russian roulette with her bank account via a racket called "freelancing," and doled out dildos and humane sex education for the amazing feminist sex toy store Early to Bed. She currently works with the excellent creative folks at Jellyvision, where she creates choose-your-own-adventure-style Flash and HTML5 experiences that talk to you about health insurance.

Eden lives on the north side of Chicago with her partner Kyle Thiessen - the genius behind Fake Month at the Museum, cartoonist, and PowerPoint guru extraordinaire. Eden is maybe the only writer on the planet who hates cats. She has co-hosted Tuesday Funk since January 2014.



Hosts Emeritus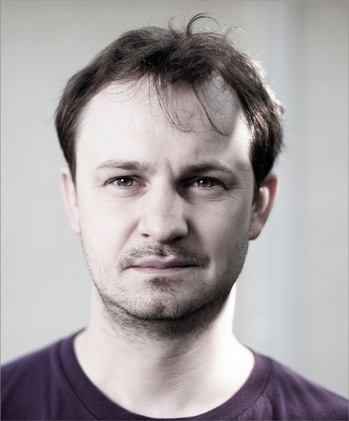 Tuesday Funk founder Connor Coyne is a writer living and working in Flint, Michigan. He has written three novels: Urbantasm, a serial novel, Hungry Rats, and Shattering Glass, as well as Atlas, a collection of short stories. His essay "Bathtime" is included in the Picador anthology Voices from the Rust Belt. Connor's work has been published in Vox, Belt Magazine, Santa Clara Review, and elsewhere.

Connor is on the planning committee for the Flint Literary Festival and represented Flint's 7th Ward for the 2013 NEA Our Town grant. Connor lives with his family in Flint's East Village, less than a mile from the house where he grew up. You can find him at connorcoyne.com and urbantasm.com.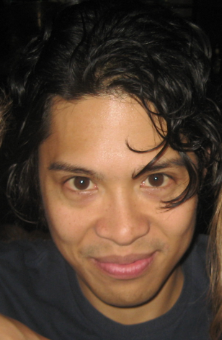 Reinhardt Suarez would have you know that it was like that when he got here. He is a writer/​editor/​musician/​teaching-artist who resides in Minneapolis with his partner, poet Kristin Fitzsimmons, and their feline overlord, Karl. Originally from Chicago, he went to Loyola University, where he earned his degree in English & Creative Writing. Then he figured what the hell and got into the MFA Writing program at The New School in New York City, where he gleaned much knowledge both from and in spite of his professors and colleagues. Currently, he teaches about video games and writing at The Loft Literary Center in downtown Minneapolis.

Reinhardt is an original co-founder of Tuesday Funk. He is the author of The Green Ray of the Sun, a young adult novel with an original music album composed by Wes Alexander. He also co-authored a story with Angela Veronica Wong, illustrated by Christine Norrie, for Secret Identities Vol. 2: Shattered, an Asian-American graphic novel anthology.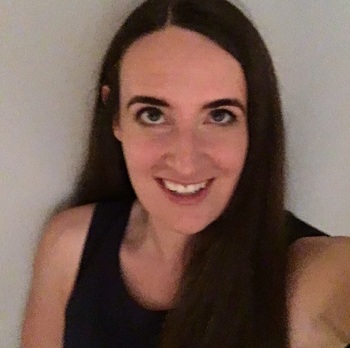 Hallie Palladino is an essayist, a dramatist, and an original co-founder of Tuesday Funk. In 2008 Connor Coyne enlisted her along with Reinhart Suarez to produce a reading series as part of his Gothic Funk Nation arts collective. Hallie's plays include Infatuation, which was workshopped by the Dandelion Theater, Missed Connections, and Sunrise: Ardmore Beach. Her essay "Gather the Stars" appeared in The Point, and her essay "Tending Imaginary Sheep" will appeared in Thread.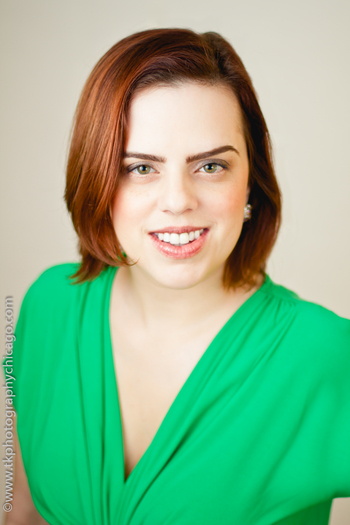 Sara Ross Witt is a graduate of The New School MFA in Creative Writing program. Her writing has appeared in Arch City Chronicle, Parent to Parent, Black Market Lit, and Best of Ohio Short Stories Volumes 1 and 2. Sara grew up in Westerville, Ohio, the headquarters of the Anti-Saloon League. She summered off Lake Erie in Vermilion and was once lost at Lake Hope State Park during a thunderstorm at night. Her party—a group including her mother, brother, and a psychic—nearly fell into the lake until they were rescued by deer hunters. She often writes about Ohio, magic, and family. She lives Chicago's Budlong Woods neighborhood with her husband and their two sons. And she loves whiskey.

Sara co-hosted Tuesday Funk until March 2013.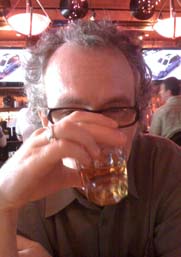 William Shunn is the author, most recently, of the memoir The Accidental Terrorist: Confessions of a Reluctant Missionary. His more than three dozen works of short fiction have appeared in such places as Salon, Asimov's, F&SF, Science Fiction Age, Realms of Fantasy, Electric Velocipede, Storyteller, Newtown Literary, Bloodstone Review, and various anthologies. His novella Inclination was nominated for the Hugo, Nebula, and Theodore Sturgeon Memorial Awards in 2007. He is also the author, with Derryl Murphy, of Cast a Cold Eye, and of the chapbook An Alternate History of the 21st Century. On occasion he writes as Perry Slaughter. Several of his works, short and long, are available as ebooks.

Bill has worked as a computer programmer for nearly thirty years, most notably for WordPerfect Corporation and Sesame Workshop. In the early days of the web, he helped produce live online concert broadcasts for artists like The Cure, The Allman Brothers Band, and Mötley Crüe. He was senior developer for BenefitsCheckUp, a service of the National Council on Aging, for six years, and served three years as a national judge for the Scholastic Art & Writing Awards. On September 11, 2001, he created the first online "survivor registry," where New Yorkers without phone service could post a note telling friends and loved ones they were okay.

A former resident of the Bowmanville neighborhood, Bill now lives in New York City, where he hosted the Line Break reading series at Q.E.D. for three years. He co-hosted Tuesday Funk from October 2010 through December 2013.