Dance
We've told you before about New York City's Laura Peterson Choreography and their campaign to finance a visit to us here in Chicago. Well, apparently you listened to us because the company raised a bit more than their goal of...
read
Laura Peterson is one of the most innovative choreographers at work in New York City, or anywhere for that matter. Her choreography is always supremely logical, whether rooted in organic forms or technological ideas or a hybrid of both, and...
read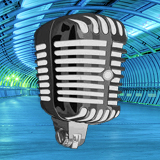 About Us
Tuesday Funk is an eclectic monthly reading series showcasing a mix of fiction, poetry and essays. We are currently on hiatus.