Reading # 80
Co-host Andrew Huff only read one haiku at the April 7th edition of Tuesday Funk. At SXSW, a new band's sound blends into one long muffled track.
read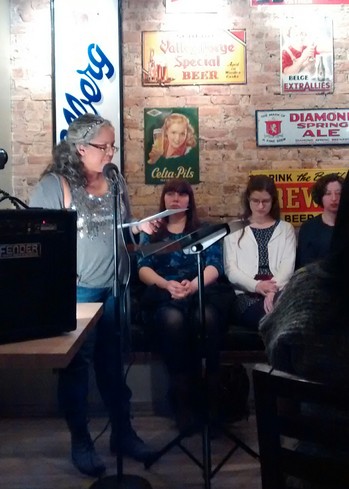 What a show! We had a packed crowd - standing room only - for Tuesday Funk #80 last night. Former TF co-host Sara Ross Witt started off the night with a heartbreaking story of a family in wartime, dealing with...
read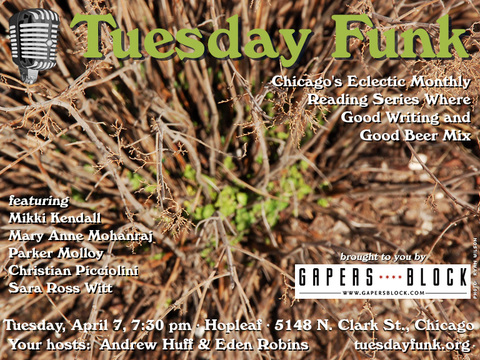 Tonight's the night! Tuesday Funk #80 is ON! Andrew Huff and Eden Robins are, as always, your faithful co-hosts. And tonight we have a stellar lineup, featuring: Mary Anne Mohanraj, Sara Ross Witt, Christian Picciolini, Parker Molloy, and Mikki Kendall!...
read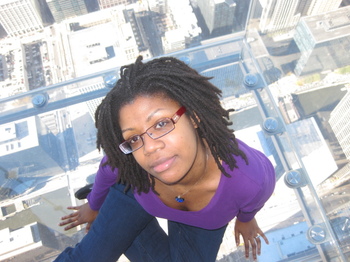 Mikki Kendall, a writer and occasional feminist divides her time between two careers, a family, and brunch. She commits acts of fiction largely focusing on black people in every situation under the sun, and a few under undefined celestial bodies....
read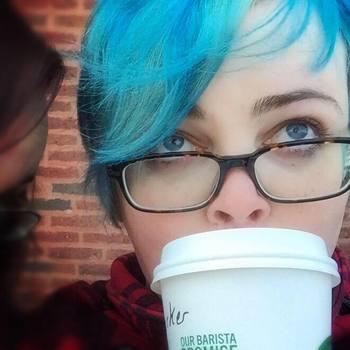 Parker Molloy is a writer, essayist, feminist, blogger, pseudo-journalist, and taker of naps from right here in Chicago. Her work has appeared in outlets like The New York Times, Rolling Stone, The Guardian, Slate, Bitch Magazine, and The Daily Beast,...
read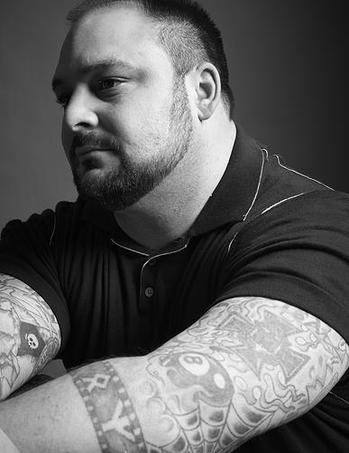 After leaving the white power skinhead movement he helped build, Christian Picciolini graduated from DePaul University and became a respected entrepreneur. He executive-produced America's second-longest running music television program and launched Goldmill Group, a global entertainment firm. Most importantly, in...
read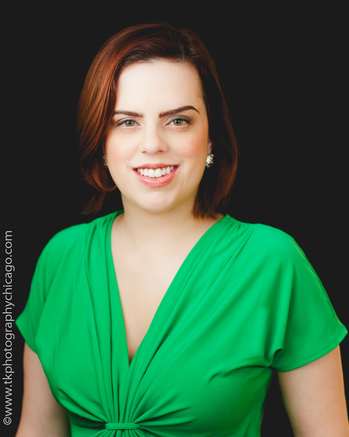 Sara Ross Witt is the former co-host of Tuesday Funk and a graduate of The New School MFA in Creative Writing program. Her writing has appeared in Black Market Lit, Best of Ohio Short Stories, Arch City Chronicle, and Parent...
read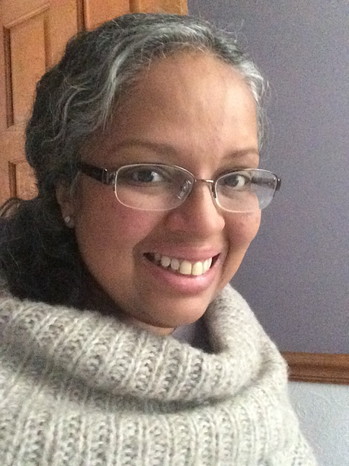 Mary Anne Mohanraj is author of Bodies in Motion (HarperCollins), The Stars Change (Circlet Press) and ten other titles. Bodies in Motion was a finalist for the Asian American Book Awards, a USA Today Notable Book, and has been translated...
read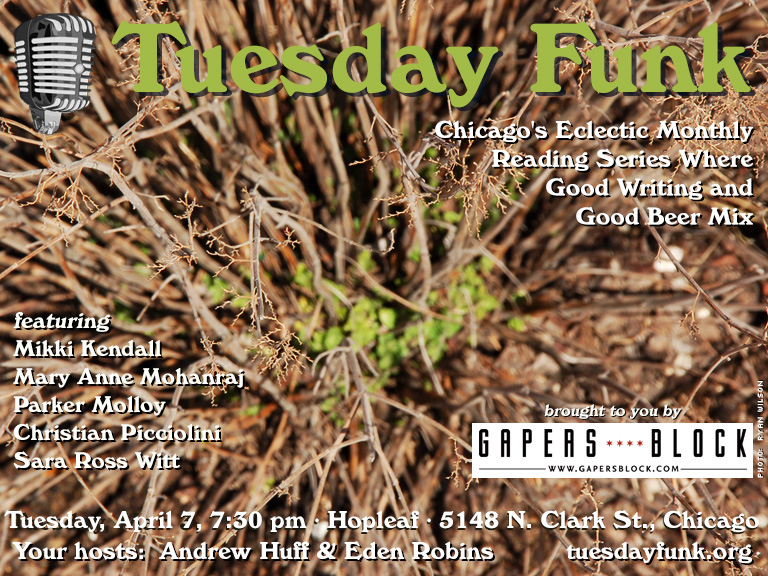 The snow is finally melting and green is finally starting to reappear, but Tuesday Funk springs eternal. On April 7, Andrew Huff and Eden Robins co-host the 80th edition of Chicago's eclectic monthly reading series, with readings by Mikki Kendall,...
read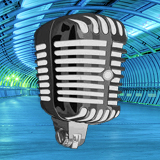 About Us
Tuesday Funk is an eclectic monthly reading series showcasing a mix of fiction, poetry and essays. We are currently on hiatus.