March 2015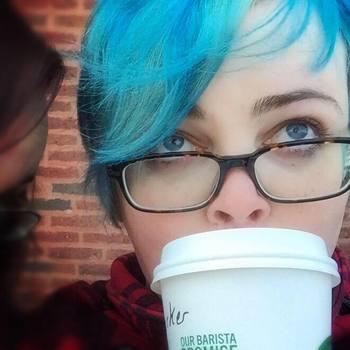 Parker Molloy is a writer, essayist, feminist, blogger, pseudo-journalist, and taker of naps from right here in Chicago. Her work has appeared in outlets like The New York Times, Rolling Stone, The Guardian, Slate, Bitch Magazine, and The Daily Beast,...
read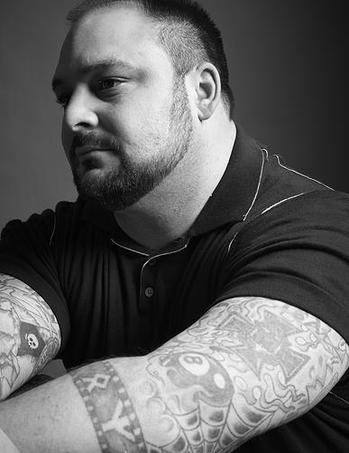 After leaving the white power skinhead movement he helped build, Christian Picciolini graduated from DePaul University and became a respected entrepreneur. He executive-produced America's second-longest running music television program and launched Goldmill Group, a global entertainment firm. Most importantly, in...
read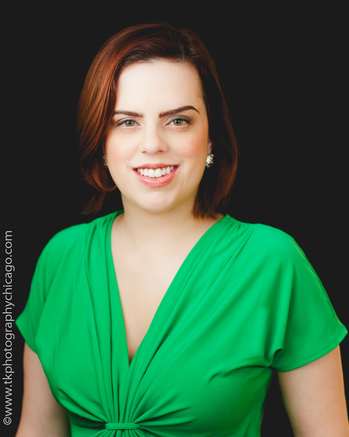 Sara Ross Witt is the former co-host of Tuesday Funk and a graduate of The New School MFA in Creative Writing program. Her writing has appeared in Black Market Lit, Best of Ohio Short Stories, Arch City Chronicle, and Parent...
read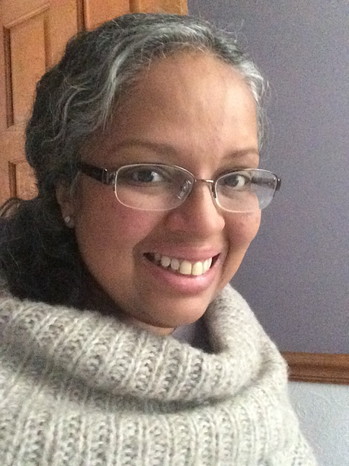 Mary Anne Mohanraj is author of Bodies in Motion (HarperCollins), The Stars Change (Circlet Press) and ten other titles. Bodies in Motion was a finalist for the Asian American Book Awards, a USA Today Notable Book, and has been translated...
read
At the March 3rd edition of Tuesday Funk, co-host Andrew Huff's thoughts turned to travel. Flying middle seat is made even worse when stuck between coughers. You always hear about cold and flu in the fall, but spring is often...
read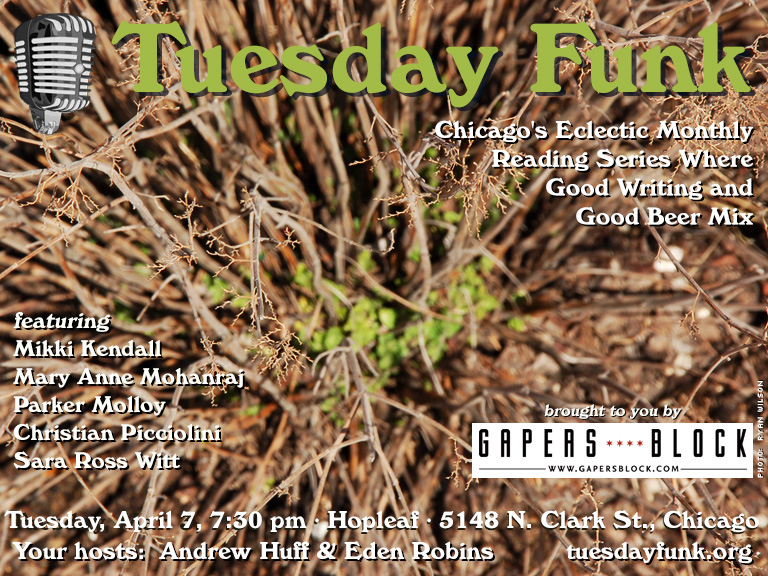 The snow is finally melting and green is finally starting to reappear, but Tuesday Funk springs eternal. On April 7, Andrew Huff and Eden Robins co-host the 80th edition of Chicago's eclectic monthly reading series, with readings by Mikki Kendall,...
read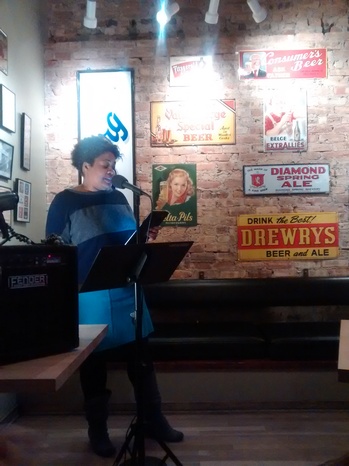 The fluffy white snow has transitioned to hard black lumps, which means... it's almost spring! We rang in the new season with an evening of awesome readers! Genevieve Waller warmed up the crowd with four linked essays about living with...
read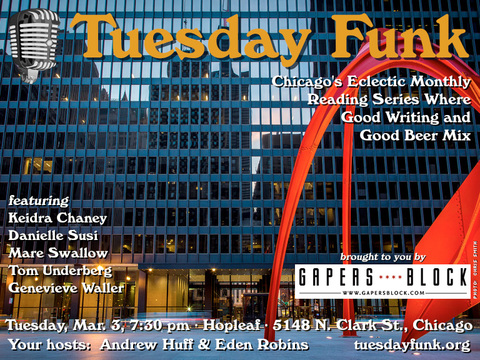 February was a short month, so don't forget - Tuesday Funk #79 is tonight!! Andrew Huff and Eden Robins will be your trusty sherpas through an evening of Everest-quality readings - featuring Keidra Chaney, Danielle Susi, Mare Swallow, Genevieve Waller,...
read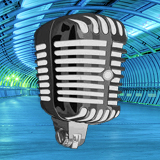 About Us
Tuesday Funk is an eclectic monthly reading series showcasing a mix of fiction, poetry and essays. We are currently on hiatus.