April 2015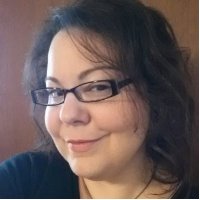 Melissa Franic is a writer and educator born and raised in the suburbs of Chicago to an Italian-American mother and a Yugoslavian-born father. She holds a Master of Fine Arts Degree in Creative Writing from Goddard College, as well as...
read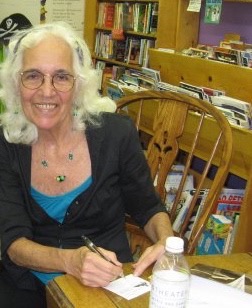 Maggie Kast is the author of The Crack between the Worlds: a dancer's memoir of loss, faith and family, published by Wipf and Stock. Her first novel, A Free, Unsullied Land, is forthcoming from Fomite Press in autumn 2015. "The...
read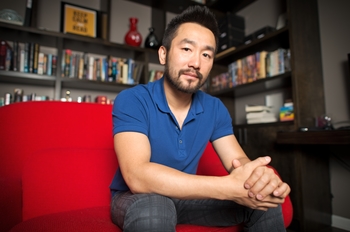 Wesley Chu is the author of five novels and a 2015 nominee for the John W. Campbell Award for Best New Writer. His debut, The Lives of Tao, won the Young Adult Library Services Alex Award and was a finalist...
read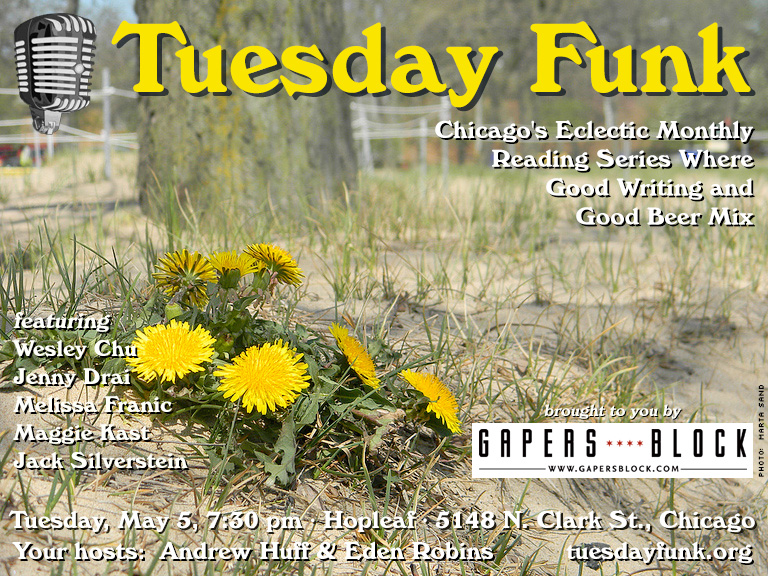 Celebrate Cinco de Mayo with some live lit at Tuesday Funk! Your favorite eclectic monthly reading series returns to the upstairs lounge at Hopleaf, 5148 N. Clark St. in Chicago, on Tuesday, May 5, 2015, with guests Wesley Chu, Jenny...
read
Co-host Andrew Huff only read one haiku at the April 7th edition of Tuesday Funk. At SXSW, a new band's sound blends into one long muffled track.
read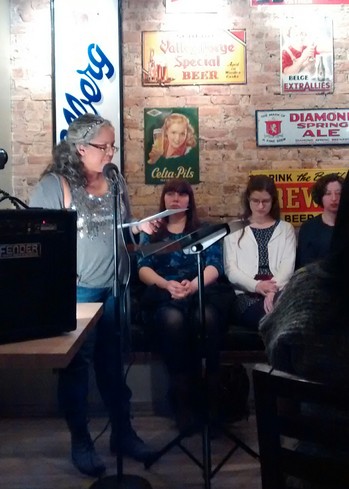 What a show! We had a packed crowd - standing room only - for Tuesday Funk #80 last night. Former TF co-host Sara Ross Witt started off the night with a heartbreaking story of a family in wartime, dealing with...
read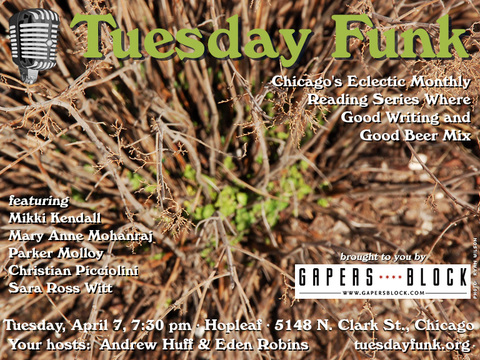 Tonight's the night! Tuesday Funk #80 is ON! Andrew Huff and Eden Robins are, as always, your faithful co-hosts. And tonight we have a stellar lineup, featuring: Mary Anne Mohanraj, Sara Ross Witt, Christian Picciolini, Parker Molloy, and Mikki Kendall!...
read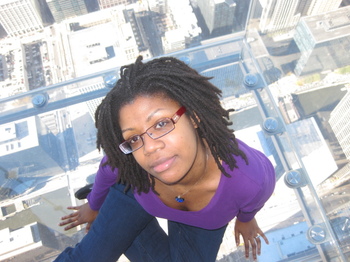 Mikki Kendall, a writer and occasional feminist divides her time between two careers, a family, and brunch. She commits acts of fiction largely focusing on black people in every situation under the sun, and a few under undefined celestial bodies....
read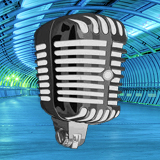 About Us
Tuesday Funk is an eclectic monthly reading series showcasing a mix of fiction, poetry and essays. We are currently on hiatus.