April 2014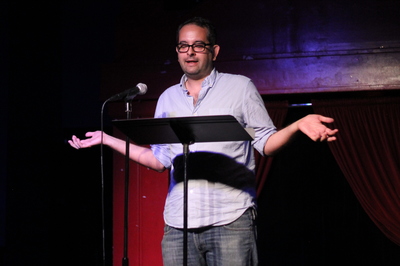 Jeremy Owens is the creator and producer of You're Being Ridiculous, which has a new show coming up on May 16, 23 & 30 at Mary's Attic. He has told stories with Lifeline Theatre's Filet of Solo Festival, Story Club,...
read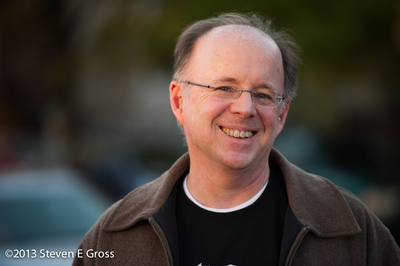 James Finn Garner is best known as the author of the international best-seller, Politically Correct Bedtime Stories, which sold more than 2 million copies in the US and was translated into 25 languages. He has been published in Chicago Magazine,...
read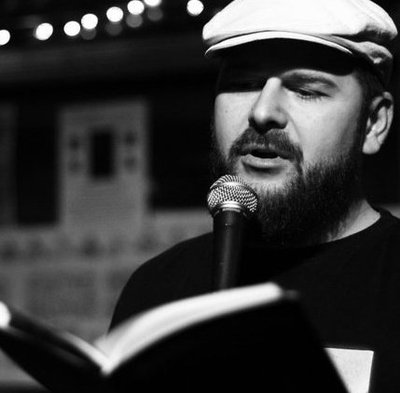 Gint Aras (Karolis Gintaras Žukauskas) has been trapped on planet Earth since 1973. His writing has appeared in Square One, Antique Children, Criminal Class Review, The Hellgate Review, Curbside Splendor, Šiaurės Atėnai, Dialogo, The Good Men Project and other publications....
read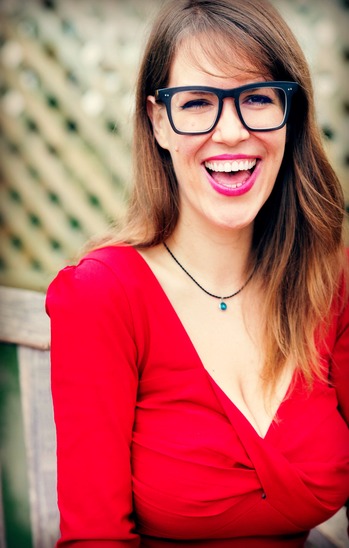 Melissa Wiley is a freelance writer and editor seizing every opportunity to walk barefoot with half-painted toenails through airport security and stammer in pidgin tongues. Her travel writing has been anthologized in Whereabouts: Stepping Out of Place, and she is...
read
The April 1 edition of Tuesday Funk found co-host Andrew Huff reading his ripped-from-the-headlines haiku once again. Spring appears here now. Well, at least in fits and spurts. Only two months till fall! Chicago primaries only four percent voted. Double-you...
read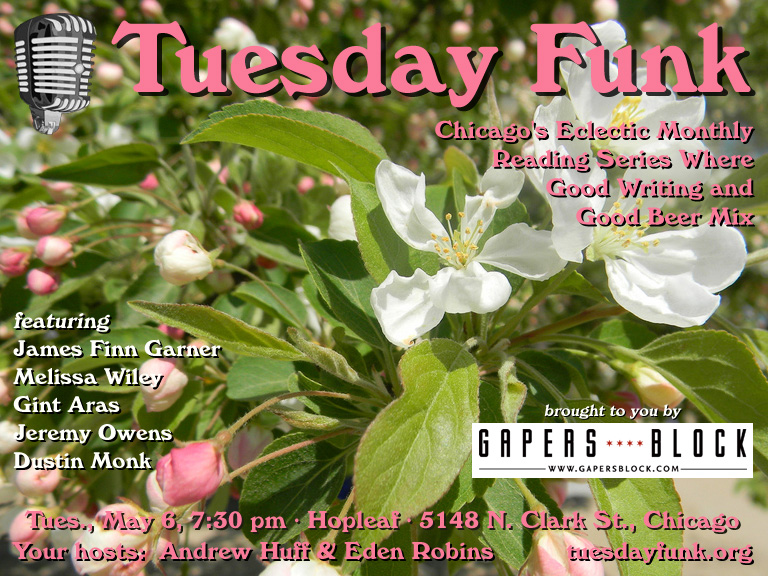 Chicago is finally thawing, and with any luck, by the next edition of Tuesday Funk we'll have blossoms on the trees. The 69th edition of your eclectic monthly reading series will feature James Finn Garner, Melissa Wiley, Gint Aras, Jeremy...
read
Spring might have felt like a cruel April Fool's joke, but Tuesday Funk #68 was all real, baby. Cesar Torres gave us a glimpse into his soon-to-be-released serial novel The 13 Secret Cities with a breathless chase scene in a...
read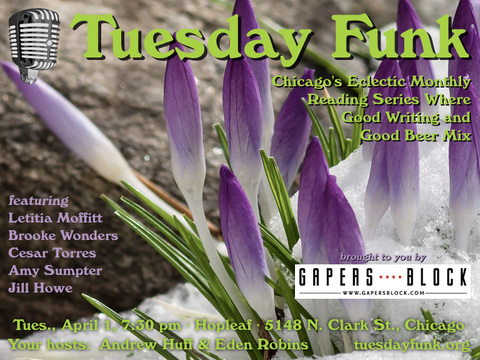 Well, slap a fish on my back and call me a poisson d'avril... tonight's Tuesday Funk is no joke! We promise, only 5-10 bad April Fool's puns per hour. So come by Tuesday Funk #68 and see fabulous readers Letitia...
read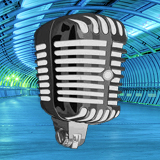 About Us
Tuesday Funk is an eclectic monthly reading series showcasing a mix of fiction, poetry and essays. We are currently on hiatus.