July 2020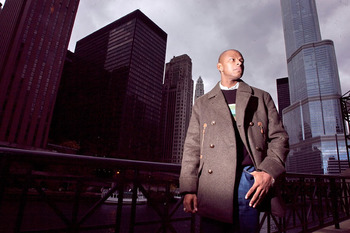 Norman Doucet -- Black Lives Matter. Please join Norm and our other fantastic readers on Tuesday, Aug. 4 at 7:30pm on our YouTube channel, youtube.com/TuesdayFunk! Cohosts Eden Robins and Andrew Huff and at least some of the readers will be...
read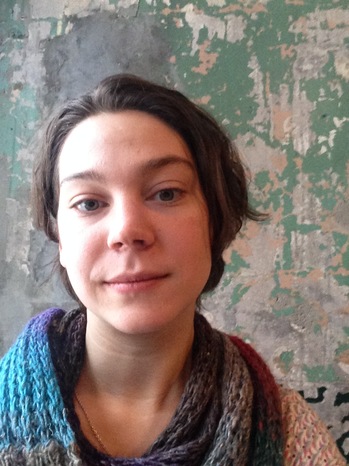 Erin Watson is a Southern person living in Chicago. Her poems have appeared in the chapbooks Breathtaken and No Experiences and in Entropy Magazine. When it's not a pandemic out, Erin cohosts Other People's Poems at Uncharted Books, as well...
read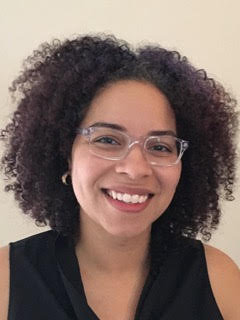 Tracy Harford-Porter was born in Brooklyn, NY and now resides in the Chicago suburbs. She has worked for Essence Communications as a photo editor, the Harlem Children's Zone as the managing editor of Harlem Overheard, StoryCorps as a facilitator coordinator,...
read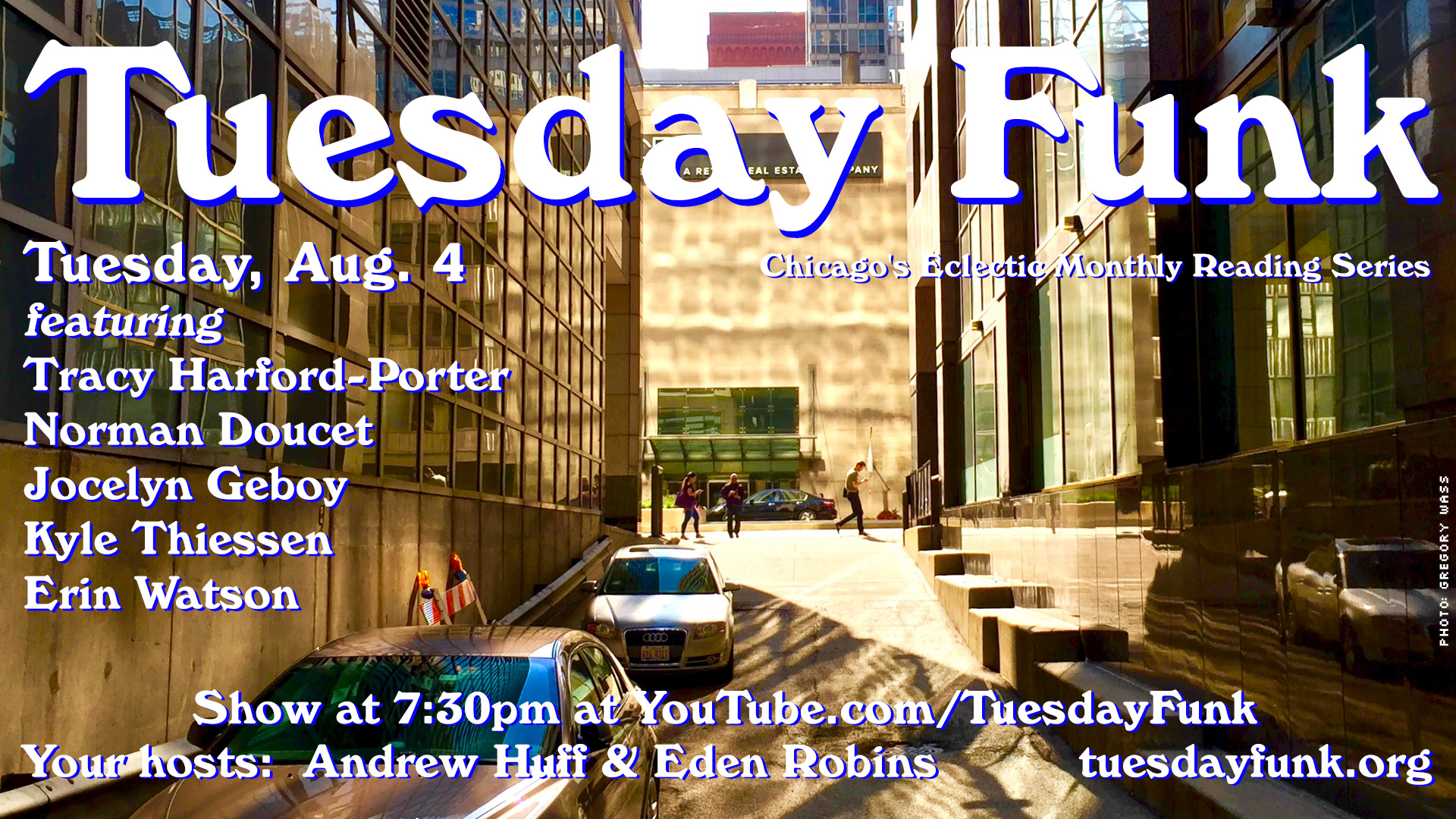 It's nice and hot in Chicago, so we hope you have air conditioning -- or at least a nice cold drink -- for when Tuesday Funk does its next pre-recorded YouTube Live show on Tuesday, Aug. 4 at 7:30pm on...
read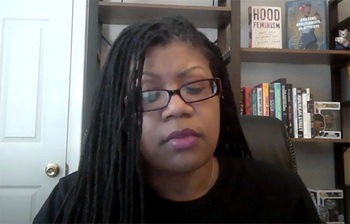 The second-ever "Quarantuesday Funk" on YouTube Live went very well, and featured some fantastic stories and essays. Lily Be got us started with a story about bearded dragons and honesty. Next, Rosamund Lannin shared an essay about the myths and...
read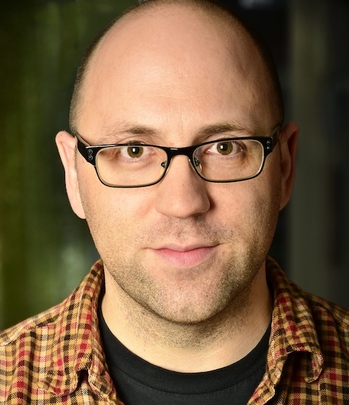 Daniel Kraus is a New York Times bestselling author. With Guillermo del Toro, he co-authored The Shape of Water, based on the same idea the two created for the Oscar-winning film. Also with del Toro, Kraus co-authored Trollhunters, which was...
read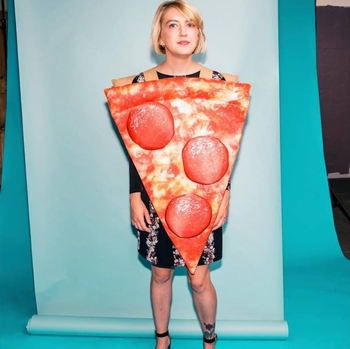 The product of nine years in San Francisco and eight years in St. Paul, Rosamund Lannin is pleasantly surprised to have lived in Chicago for over a decade. During that time, she has published essays and speculative fiction, performed stories...
read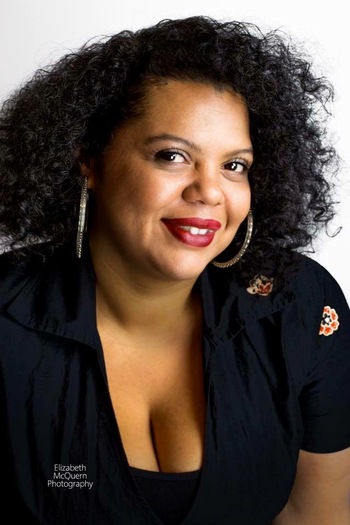 Lily Be is a poor brown Be from Humboldt Park Chicago. She has almost died six times in her life, and knows that she is still alive to serve people and communities that could benefit from hearing her stories and...
read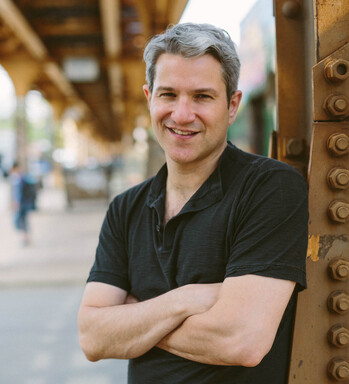 Stuart M. Ross is the author of the novel Jenny in Corona, which came out last year from Tortoise Books. About the novel Rebecca Makkai said: "Jenny in Corona is by turns hilarious and devastating and profound. Stuart Ross has...
read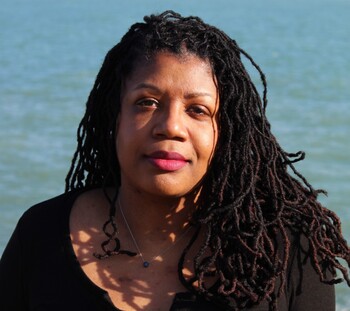 Mikki Kendall is a writer, diversity consultant, and occasional feminist who talks a lot about intersectionality, policing, gender, sexual assault, and other current events. Her nonfiction can be found at Time.com, the Guardian, Washington Post, Ebony, Essence, Salon, XoJane, Bustle,...
read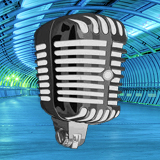 About Us
Tuesday Funk is an eclectic monthly reading series showcasing a mix of fiction, poetry and essays. We are currently on hiatus.