August 2020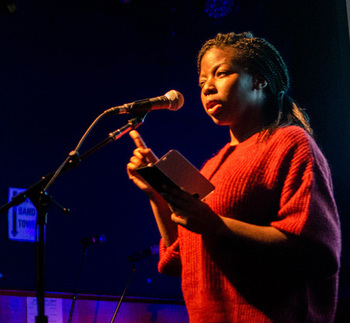 Rayshauna Gray enjoys reading, writing, and doing fun stuff with her friends. She's jazzed about her work with Harvard, the Cambridge Historical Society, Boston Book Festival, and the National Organization for Women's legislative task force. When she's not chronicling life...
read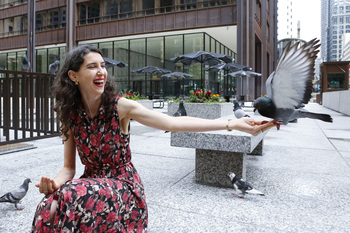 Kathleen Rooney is a founding editor of Rose Metal Press, a nonprofit publisher of literary work in hybrid genres, as well as a founding member of Poems While You Wait, a collective of poets and their typewriters who compose commissioned...
read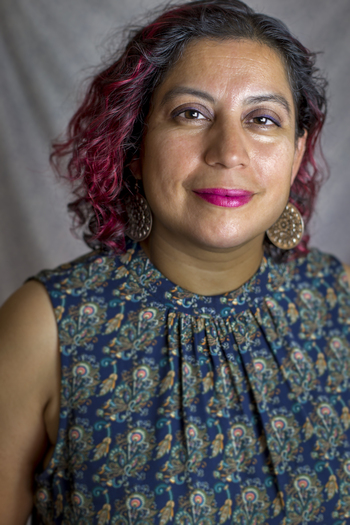 Veronica I. Arreola is a professional feminist, writer, and soccer mom. Veronica's writing has been featured in USA Today, New York Times, as well as Bitch Media where she serves on the board of directors. Veronica's pandemic project was to...
read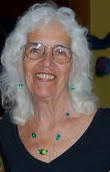 Maggie Kast is the author of The Crack Between the Worlds: a dancer's memoir of loss, faith and family (Wipf and Stock, 2009) and a novel, A Free, Unsullied Land (Fomite Press, 2015). Side by Side but Never Face to...
read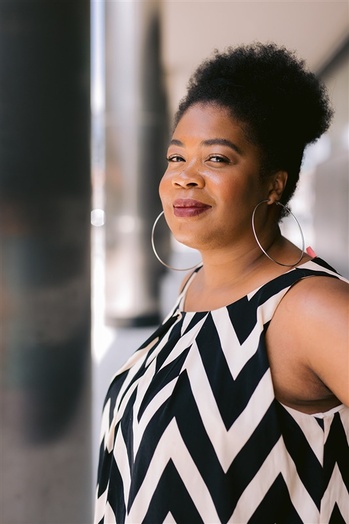 Keidra Chaney is a writer, editor, blogger and digital strategist, though she's not sure what that actually means these days. She has been published in Chicago Sun-Times, Time Out Chicago, Bitch Media, Paste, and a bunch of publications that no...
read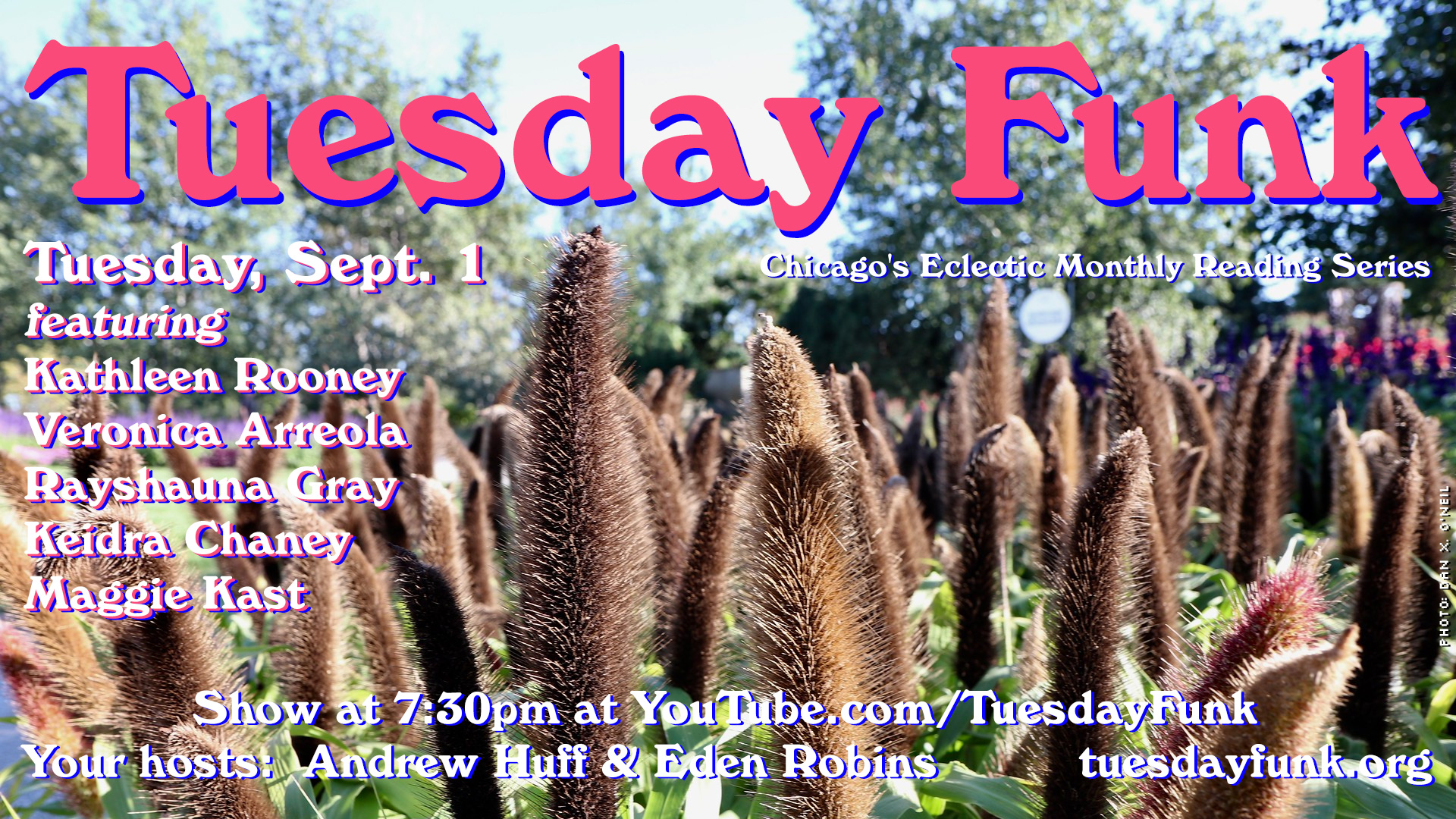 Your favorite eclectic monthly reading series helps you ease into autumn with its next show on Tuesday, Sept. 1! Join us "live" on the Tuesday Funk YouTube channel: youtube.com/TuesdayFunk for readings by Kathleen Rooney, Veronica Arreola, Rayshauna Gray, Keidra Chaney...
read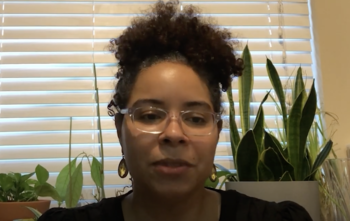 The August "Quarantuesday Funk" went very well. Tracy Harford-Porter kicked things off with an excerpt of a novel she's been working on, then Kyle Thiessen read a portion of a fake novelization of a movie that doesn't exist. Next, Erin...
read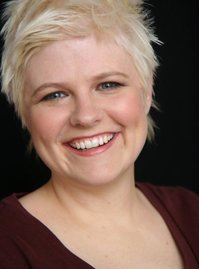 Jocelyn Geboy is a freelance writer and performer living in Albany Park. She's currently working for the U.S. Census -- so make sure you get your stats in! 2020 has been a LOT, so she is trying to maintain balance...
read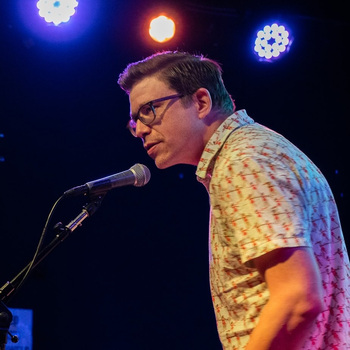 Kyle Thiessen emerges from creative hibernation every seven to twelve years, but is endeavoring to increase that frequency. Previous efforts include 2011's hastily-produced YouTube parody "Fake Month at the Museum," as well as a short film in 1999 that granted...
read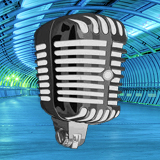 About Us
Tuesday Funk is an eclectic monthly reading series showcasing a mix of fiction, poetry and essays. We are currently on hiatus.