Reading #135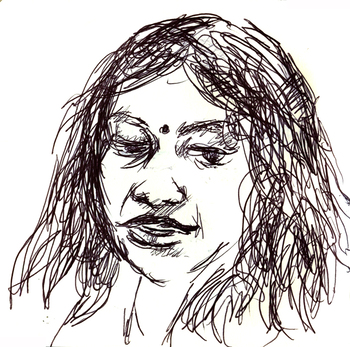 January shows are always fun at Tuesday Funk, because it's always packed with folks who are resolved not to let winter weather stop them from going out. It was standing room only in the upstairs lounge of Hopleaf on Jan....
read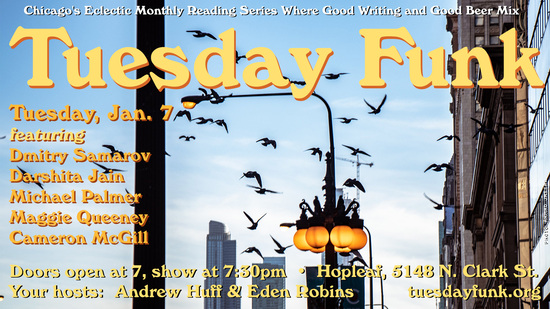 Not since 2000 has it been so hard to get accustomed to writing a new year. Join us on January 7, 2020(!!) for the year's first excellent installment of Tuesday Funk! Featuring Maggie Queeney, Cameron McGill, Darshita Jain, Michael Palmer,...
read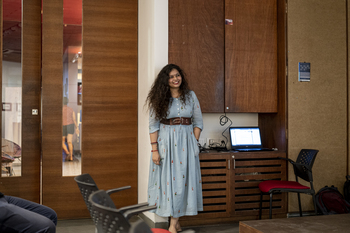 Darshita Jain likes to call herself Quixotic. She is a grad student studying New Arts Journalism at the School of the Art Institute of Chicago and the literary editor of F News Magazine. Most of the time, she oscillates between...
read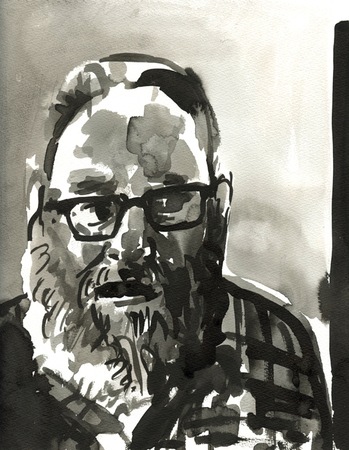 Dmitry Samarov paints and writes in Chicago. He published two books in 2019: Music to My Eyes (Tortoise Books) and Soviet Stamps (Pictures & Blather). He's also the author of two cabbie books: Hack: Stories from a Chicago Cab (2011)...
read
Michael William Palmer is a nonfiction writer whose work has appeared in Bellingham Review, CutBank, Georgetown Review, Alligator Juniper, West Texas Literary Review, and numerous other publications. His first book, Baptizing the Dead and Other Jobs, is a collection of...
read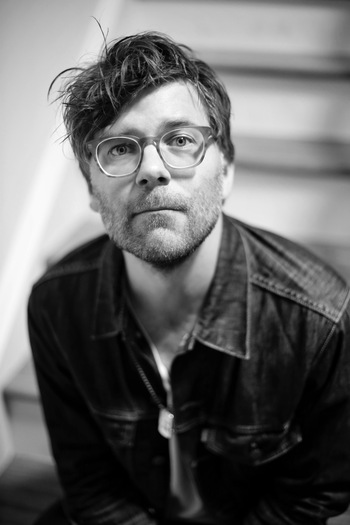 Cameron McGill is a poet and musician living in Moscow, ID. His poems have appeared in The American Poetry Review, Beloit Poetry Journal, Sonora Review, and elsewhere. His chapbook, Meridians, is forthcoming in February 2020 from Willow Springs Books. He...
read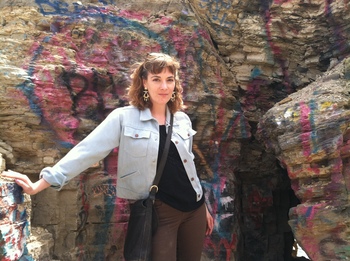 Maggie Queeney is a writer, visual artist, and educator. Recipient of the 2019 Stanley Kunitz Memorial Prize, The Ruth Stone Scholarship, and a 2019 Individual Artists Program Grant from the City of Chicago, she is the author of settler, winner...
read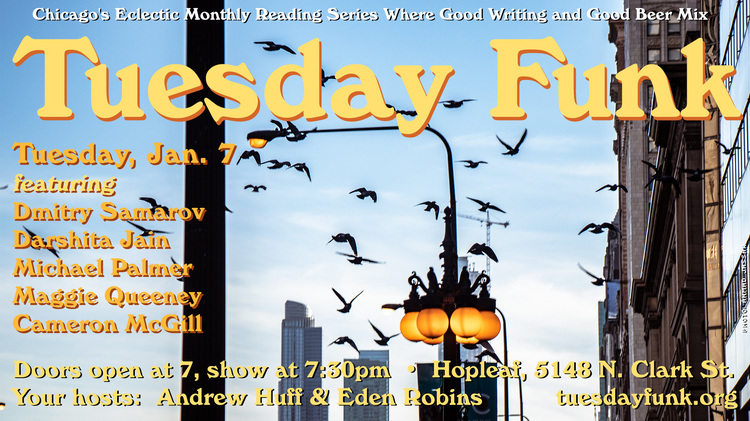 It does not feel real putting that year up there. Here we are, talking about our first show in THE DISTANT FUTURE ...except it's next month. We are in fact living in a time beyond Blade Runner. Who would have...
read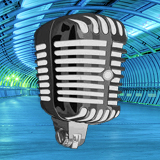 About Us
Tuesday Funk is an eclectic monthly reading series showcasing a mix of fiction, poetry and essays. We are currently on hiatus.