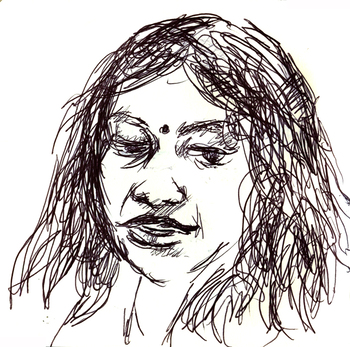 January shows are always fun at Tuesday Funk, because it's always packed with folks who are resolved not to let winter weather stop them from going out. It was standing room only in the upstairs lounge of Hopleaf on Jan. 7, and the crowd was treated to some excellent writing.
Maggie Queeney got us started with a sampling of poems, some from her chapbook settler. Next, Michael Palmer read a glossary of terms from his time in West Texas. Then Darshita Jain shared poems about recent events in the US and in India.
We took a break to refill drinks, and then cohost Andrew Huff read a couple of his topical haiku. Then Cameron McGill recited several poems from his forthcoming chapbook, Meridians. Last but not least, Dimitry Samarov shared excerpts from his recently published memoir Soviet Stamps.
Want to make sure winter doesn't beat you? Join us on Tuesday, Feb. 4 for another edition of Tuesday Funk! We'll feature readings by Kelly Swails, Ananda Lima, Lindsay Porter, Jessi D and Kendra Stevens. Hope to see you then!