Reading # 33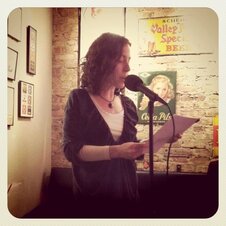 I know we say this every month, but if you missed Tuesday Funk #33 last night, you may have missed our strongest evening of readings yet. The rapt audience last night was treated to Lisa Chalem's hilarious and touching reminiscence...
read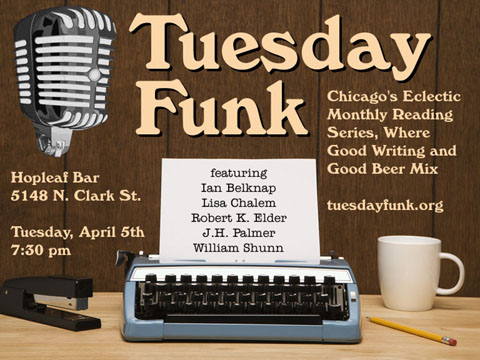 "Quiet on the set! Three ... two ... one ... and we're rolling." Hello, Chicago, and welcome to another edition of Tuesday Funk, the monthly series where we bring you the writers we want to hear read live! Today is...
read
William Shunn was born in Los Angeles, raised near Salt Lake City, and lived for many years in New York City before landing in Chicago with his wife and dog in 2007. This completes his collection of U.S. continental time...
read
Ian Belknap is a Chicago writer/performer who is the host/curator/Overlord of WRITE CLUB, the nation's premiere competitive philanthropic readings series, monthly at the Hideout. He also serves as the Fact Checker in The Encyclopedia Show, monthly at the Vittum Theater,...
read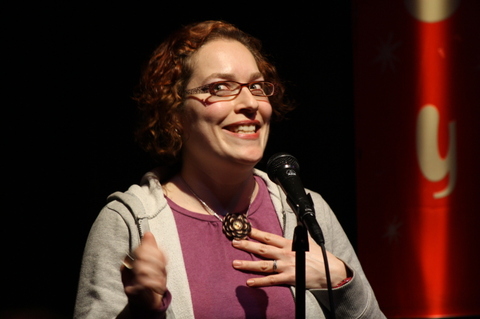 J.H. Palmer is a secret writer who has lived in Chicago since pretty much forever. Her writing has appeared in Gapers Block, Mr. Beller's Neighborhood, Babble, and Christopher Street. Her superpowers include the ability to name any song that aired...
read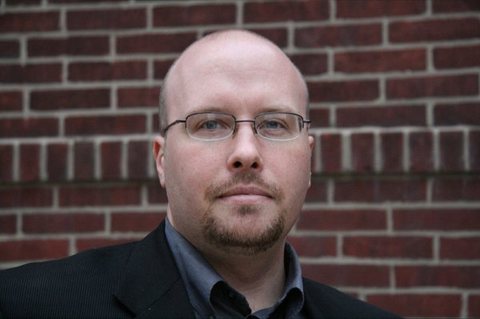 Robert K. Elder is a journalist, author, film columnist and a regional editor of AOL's Patch.com in Chicago. Pulitzer-winner Studs Terkel calls Elder "a journalist in the noblest tradition" in his introduction to Elder's book, Last Words of the Executed....
read
Lisa Chalem has loved writing since childhood when she and her best friend wrote a three page screenplay about two friends who realize fame and fortune as world renowned disco dancers. Her blog, Feel the Love. Eat the Food, chronicles...
read
Hey, Funkers, we're delighted to welcome author and journalist Robert K. Elder to our April 5th lineup. Rob's upcoming book is It Was Over When...: True Tales of Romantic Dead Ends. He discussed his previous effort, The Film That Changed...
read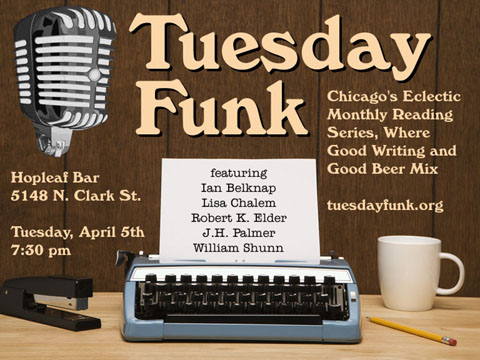 Our next event,
Tuesday, April 5, 2011,
features readings from
Robert K. Elder, Ian Belknap, J.H. Palmer, Lisa Chalem,
and
William Shunn
.
read