J.H. Palmer is a secret writer who has lived in Chicago since pretty much forever. Her writing has appeared in Gapers Block, Mr. Beller's Neighborhood, Babble, and Christopher Street. Her superpowers include the ability to name any song that aired on WPLJ between 1980-1989 in three notes or less, the ability to smoke just one cigarette and not want more, and the ability to converse with housecats.
She appeared at Story Lab in January, won the February Moth StorySlam with a piece that she premiered at Story Club, and will be appearing at Essay Fiesta in April. You can keep up with her on her blog, Buttered Noodles.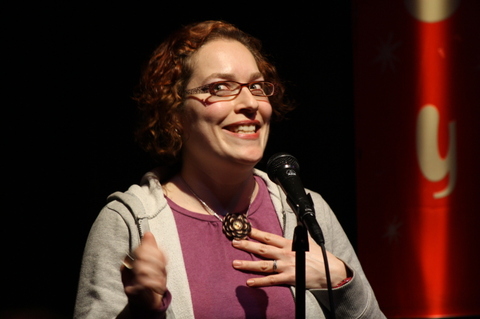 Join Tuesday Funk at Hopleaf's upstairs bar to hear J.H. Palmer and our crew of talented readers on April 5th, 7:30 p.m.