Robert K. Elder is a journalist, author, film columnist and a regional editor of AOL's Patch.com in Chicago.
Pulitzer-winner Studs Terkel calls Elder "a journalist in the noblest tradition" in his introduction to Elder's book, Last Words of the Executed. Dead Man Walking author Sister Helen Prejean called it, "a dangerous book." Last Words of the Executed received rave reviews in The Economist, Harper's Magazine, and The New York Review of Books, among many other outlets. The New Yorker called it, "...A harrowing portrait of our justice system."
Praise for Elder's 2011 book The Film That Changed My Life came from the Chicago Tribune's Michael Phillips, who called the book, "A great and provocative read...it's addictive." Film critic Leonard Maltin also said, "You'll have a hard time putting this book down."
Elder's work has appeared in The New York Times, MSNBC.com, The Los Angeles Times, The Boston Globe, Salon.com, The Oregonian and many other publications. For more than a decade, he served as a staff writer at the Chicago Tribune.
In June of 2009, Elder founded the Web 2.0 company Odd Hours Media LLC, which launched the user-generated sites ItWasOverWhen.com: Tales of Romantic Dead Ends and ItWasLoveWhen.com: Tales from the Beginning of Love. Both sites went viral very quickly, attracting more than 1 million hits within a few months. In late 2009, Sourcebooks signed the sites to a two-book deal.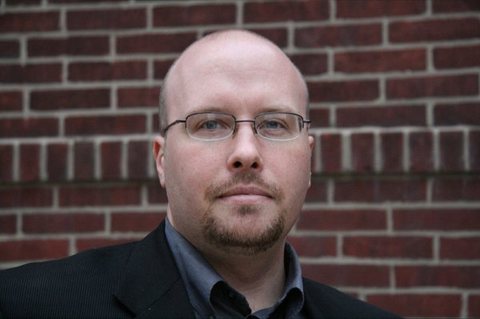 Elder is also the editor of "John Woo: Interviews," the first authoritative chronicle of the filmmaker's life, legacy and career. He has also contributed to books on poker, comic books and film design. A former member of the Chicago Film Critics Association, Elder has taught film classes at Facets Film School.
He currently teaches journalism at Northwestern University's Medill School.
A Montana native and graduate of the University of Oregon, Elder lives and writes in Chicagoland.
He has been known to carry a digital voice recorder.
Join Tuesday Funk at Hopleaf's upstairs bar to hear Robert and our cadre of talented readers April 5th, 7:30 p.m.