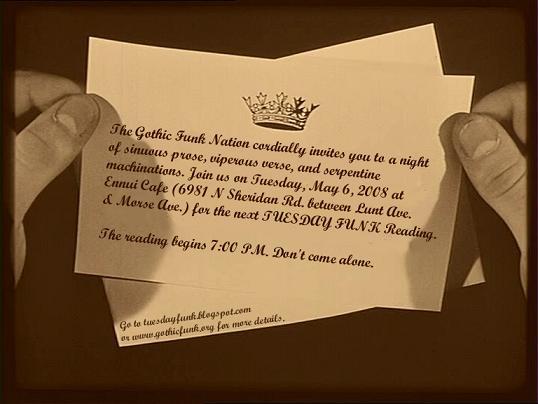 RICHARD BENJAMIN received his MFA in fiction from Washington University. His stories have been published in Natural Bridge, The Ginkgo Tree Review, and Puerto Del Sol. He is a winner of the AWP Intro Award for Fiction.
SETH CHAMBERS stories have been published in Aberrations and Alien Skin magazines and are also posted online at Storyhouse. His novel in progress, Twilight is the story of Chari, a woman of magic, reluctantly coming to terms with her extraordinary gift.
KATIE HURLEY studied creative writing at Loyola University and is completing her Masters in Fiction at Northwestern University. Her work has appeared in the Union League Civic & Arts Foundation's Creative Writing anthology, Cadence and Diminuendo. She is currently working on a collection of short stories.
MAGGIE KAST received an M.F.A. in fiction from Vermont College and has published stories in The Sun, Nimrod, Kaleidoscope, Rosebud, Paper Street, and Carve. Her essays have appeared in Image: Art, Faith, Mystery, Writer's Chronicle and others. She is currently at work on a book-length memoir, excerpts from which have appeared in America, Image and ACM (Another Chicago Magazine). The latter received a Pushcart nomination and an Illinois Arts Council Literary Award.
JACOB SAENZ is a graduate of Columbia College Chicago. His work has appeared in Rhino, Inkstains, and Poetry Magazine.