March 2017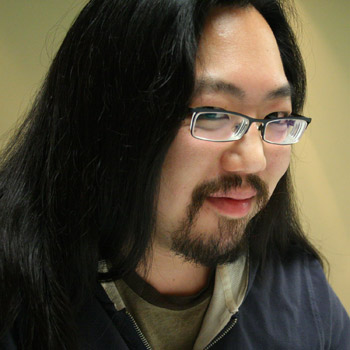 Felix Jung received his MFA in Creative Writing from The Ohio State University in 2000. His writing has appeared in Crab Orchard Review, Hayden's Ferry Review, and Cassette From My Ex - an anthology of personal essays on relationships in...
read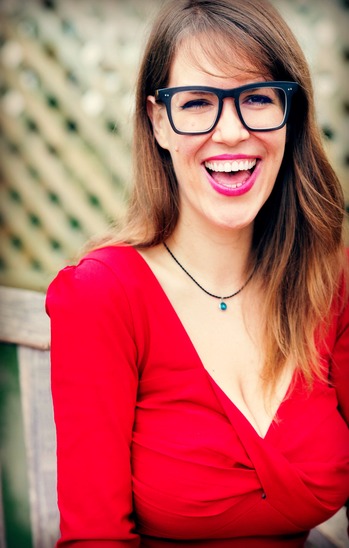 Melissa Wiley is the author of Antlers in Space and Other Common Phenomena, an essay collection published by Split Lip Press. Her creative nonfiction has appeared or is forthcoming in places like The Rumpus, DIAGRAM, The Offing, Juked, Noble /...
read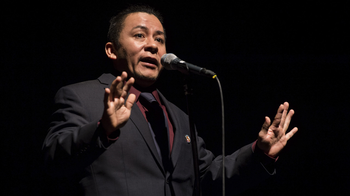 Nestor Gomez was born in Guatemala but has lived in Chicago since the mid-80's. He has shared several stories about driving for a ride-sharing company, which he used as material for his first solo show. Nestor told his first story...
read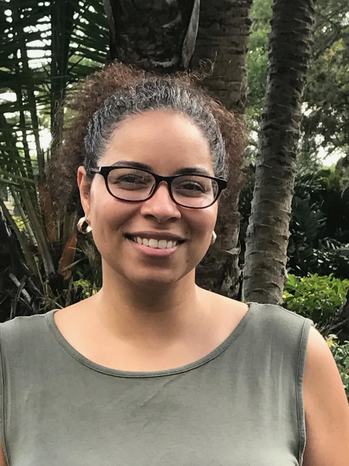 Tracy Harford-Porter was born in Brooklyn, NY and now resides in the Chicago suburbs. She has worked for Essence Communications as a photo editor, the Harlem Children's Zone as the managing editor of Harlem Overheard, StoryCorps as a facilitator coordinator,...
read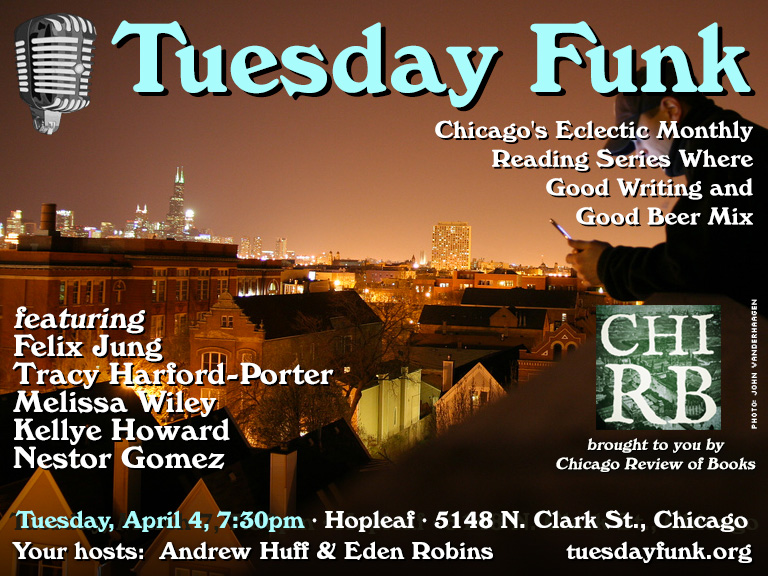 Hello my friend, Let me tell you the story of Tuesday Funk #104. You see, there once was an eclectic monthly reading series, known in these parts as Tuesday Funk. It happens on the first Tuesday of every month in...
read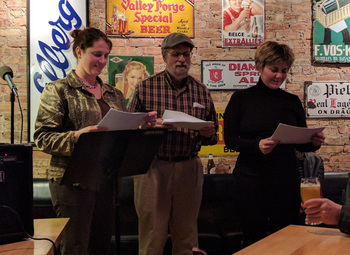 We had a blast at Tuesday Funk #103 on March 7! The show truly lived up to its tagline, with an eclectic lineup that covered the breadth of literary genres. First, Edward McClelland gave us a lesson on the Chicago...
read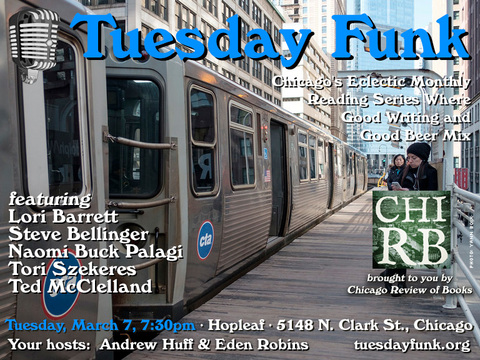 Come get your March on with fabulous readers Naomi Buck Palagi, Lori Barrett, Steve Bellinger, Tori Szekeres, and Edward McClelland! Naturally, the gruesome twosome Andrew Huff and Eden Robins will also be there. Our readings take place at Hopleaf Bar,...
read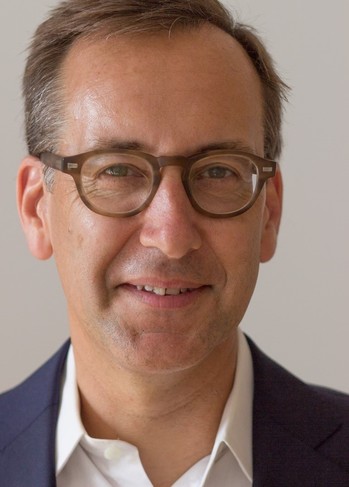 Edward McClelland is the author of How to Speak Midwestern. A past Tuesday Funk reader and Gapers Block contributor, he has also written for The New York Times, the Washington Post, and the Chicago Reader, where he was a staff...
read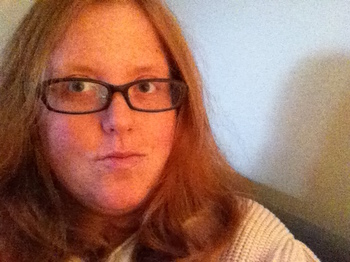 Tori Szekeres is a writer living somewhere in Chicago's northwest suburbs. She previously read with storytelling shows such as Miss Spoken, Serving the Sentence, The Stoop and That's All She Wrote. You can see her writing on sites like Consequence...
read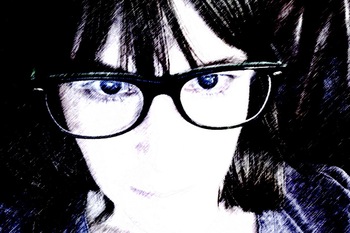 Lori Barrett moved to Chicago ten years ago, and found a friend in Andrew and Gapers Block. She has also freelanced for the Wall Street Journal on hard-hitting topics like custom-stuffed pillows, dog-food delivery services, and luxury horse ranches, and...
read