Reading #122
As fall entered its more wintry season, and as the tallies began to roll in on election night, Tuesday Funk cohost Andrew Huff shared these topical haiku. If you did not vote, you do not get to complain. You are...
read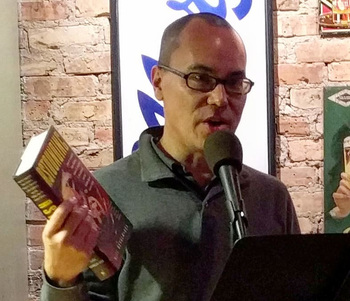 The weather turned more wintry on November 6, but Tuesday Funk remained cozy in its upstairs lounge at Hopleaf, ready to hear some great live lit. Alec Nevala-Lee got the evening started with a recently published essay on how Isaac...
read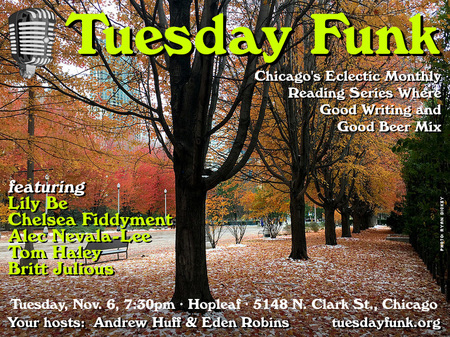 To-dos for today: 1) VOTE! (Not sure where? Find your polling place here!) 2) Chill with your favorite live lit show to remember that life is more than stress and politics. (Also, we'll keep you updated on the results) We've...
read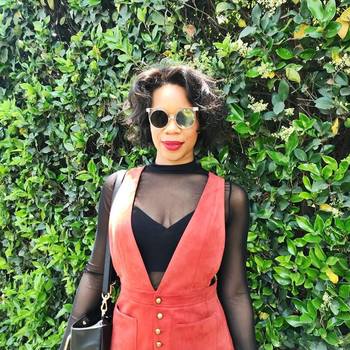 Britt Julious is a writer and essayist for publications like the New York Times, Vogue, Bon Appetit, Esquire, ELLE, and others. She currently pens a weekly column for the Chicago Tribune. The Chicago Reader named her the Best Local Writer...
read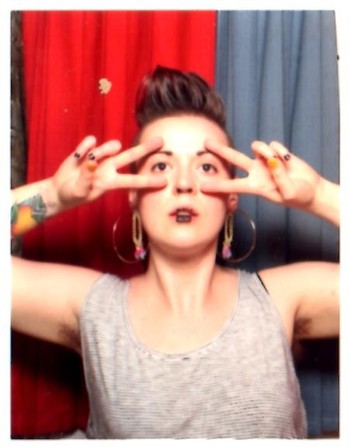 Trash teen supreme. Creator and host of the monthly show UNREAL, an experimental fiction-focused open mic at Schubas Tavern. Language artist working across media to investigate the relationship between form and content. More about Chelsea Fiddyment's work, along with upcoming...
read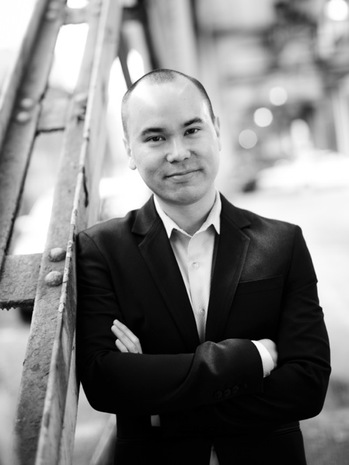 Alec Nevala-Lee is the author of the group biography Astounding: John W. Campbell, Isaac Asimov, Robert A. Heinlein, L. Ron Hubbard, and the Golden Age of Science Fiction (HarperCollins) and the novels The Icon Thief, City of Exiles, and Eternal...
read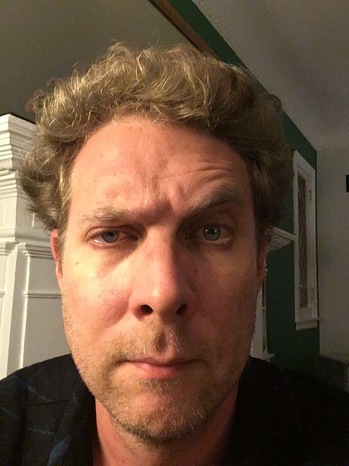 Tom Haley is a writer and pre-amateur freestyle lap swimmer. He has published several essays, and previously worked as a writing instructor, copywriter, and book critic for the Minneapolis Star Tribune, Time Out Chicago, the Believer and others. He currently...
read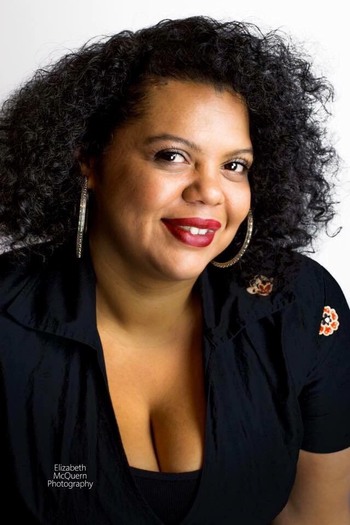 Lily Be is a poor brown Be from Humboldt Park Chicago. Lily be has almost died six times in her life, and knows that she is still alive to serve people and communities that could benefit from hearing her stories...
read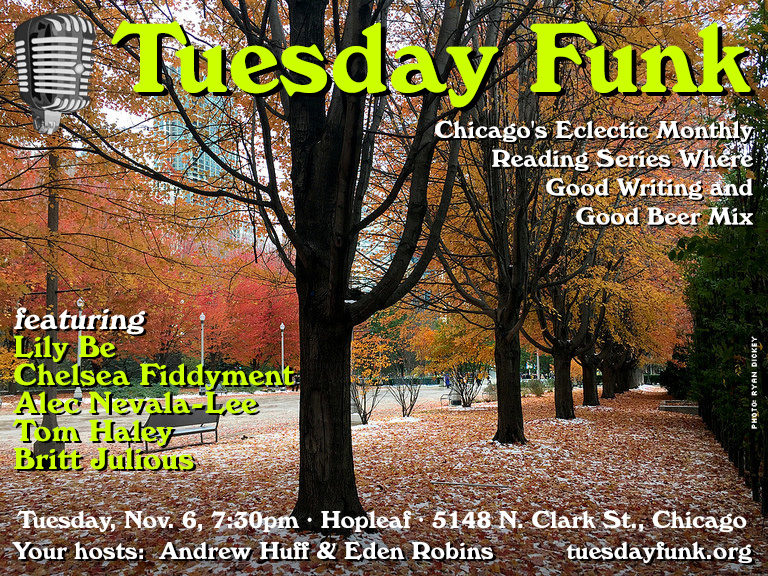 The leaves are changing colors, the air is growing chilly -- there's no doubt, it's fall in Chicago. We'll help you get in the spirit with some great live lit at Tuesday Funk! Join us on Tuesday, Nov. 6, when...
read