September 2009
NEW LOCATION! This month's Tuesday Funk will take place at The Hopleaf, 5148 N. Clark St., Chicago. Please join us for the next reading on Tuesday, October 6th: RAYMOND L. BIANCHI is a native of Chicago and the child of...
read
We are happy to announce that our October 6th reading will take place upstairs at Hopleaf Bar, 5148 N. Clark Street (just south of Foster) in Chicago's Andersonville neighborhood. For those who haven't been there yet, it's a gorgeous restaurant...
read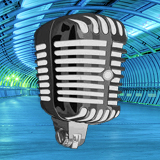 About Us
Tuesday Funk is an eclectic Chicago reading series, hosted by Andrew Huff and Eden Robins, showcasing a mix of fiction, poetry, essays and performance. Join us next on Tuesday, October 11, 7:30 p.m. at Nighthawk Chicago, 4744 N. Kimball Ave., Chicago, IL 60625. Admission is free.