October 2014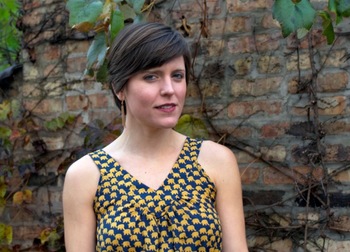 Maggie Jenkins is a comic, storyteller, writer, runner and rapper. She has been a featured storyteller at Tuesday Funk, Write Club, Guts and Glory, Essay Fiesta and Story Club North Side, among others. Maggie is the co-producer of Serving the...
read
Melinda McIntire is the co-founder of Solo in the 2nd City, a blog about dating and relationships. She specializes in writing about dating, sex, and relationships for various publications and editing bad online dating profiles. She lives in Pilsen with...
read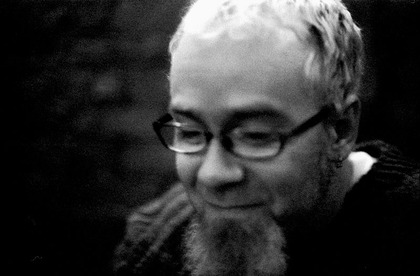 William Shunn is a former host and producer of Tuesday Funk. He lives with his wife Laura Chavoen and their wheaten terrier Ella in New York City, where he writes science fiction. He is working on a short film, Stand...
read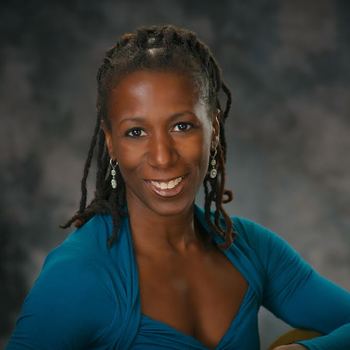 Before her two children re-choreographed her life, Keesha Beckford was a professional dancer who performed in the U.S. and in Europe. Today she teaches modern and jazz dance in the Chicago area. She is also the human cyclone behind the...
read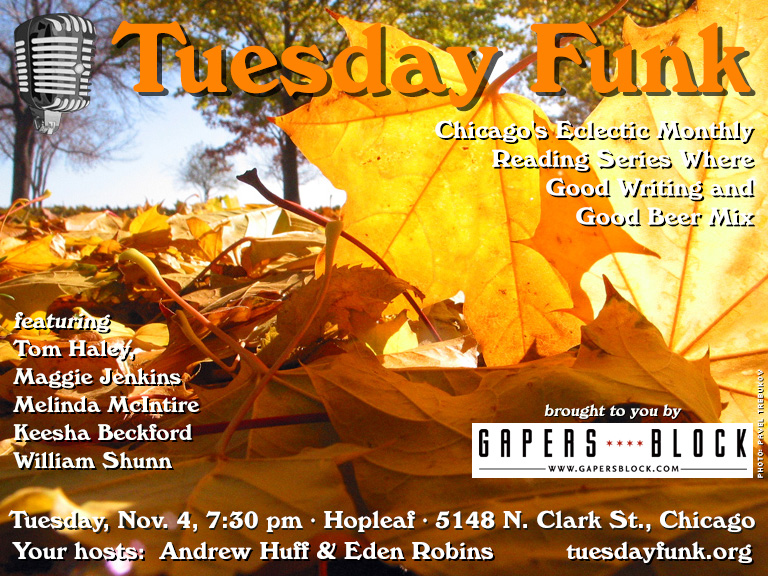 Our next event takes place
Tuesday, November 4, 2014,
with readings by
Tom Haley, Maggie Jenkins, Melinda McIntire, Keesha Beckford,
and former co-host
William Shunn.
read
The October 7th edition of Tuesday Funk was super eclectic, and so were co-host Andrew Huff's topical haiku. Nature's fall rainbow: red, orange, yellow and green -- but also grey, brown. Better 52 for the furnace to break at than...
read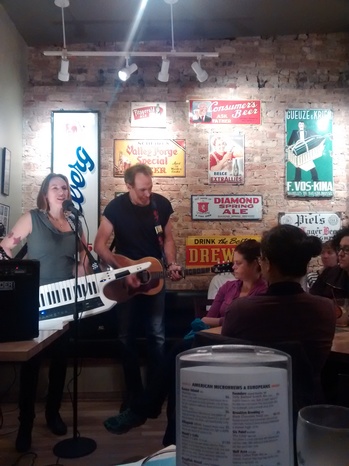 Another month cruised by, another Tuesday Funk delighted our senses. Time, how quickly she passes. Sunrise, sunset. We started off with a story of love and Chicago with a twist of death (who could resist such a combination?) by Noel...
read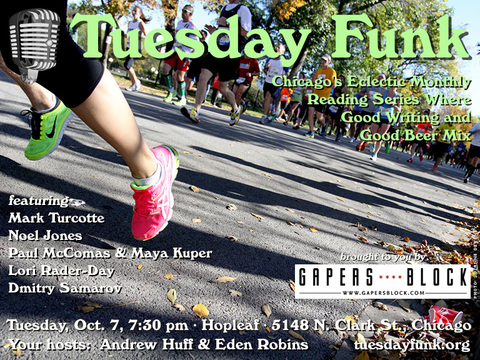 We here at Tuesday Funk love to use the weather as a metaphor for the passage of time, and this month is no exception - we're bundled up in our scarves and hip jackets, enjoying the changing colors and various...
read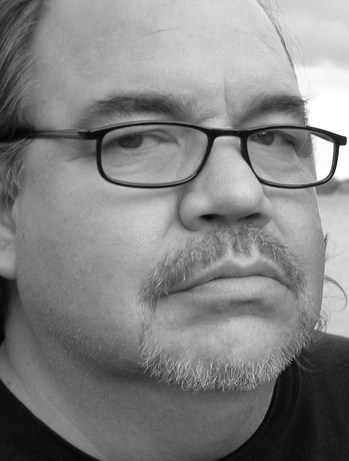 Mark Turcotte (Turtle Mountain Chippewa) is author of four poetry collections, including The Feathered Heart and Exploding Chippewas. His poems and stories have appeared in POETRY, Kenyon Review, Ploughshares, Sentence, Hunger Mountain, The Missouri Review, Prairie Schooner and other literary...
read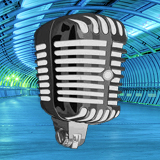 About Us
Tuesday Funk is an eclectic monthly reading series showcasing a mix of fiction, poetry and essays. We are currently on hiatus.