Reading #115
Cohost Andrew Huff gave us five topical haiku on April 3, 2018. Spring in Chicago. Don't like the weather? Just wait. It will change again. Loyola Ramblers reminded Chicagoans how school spirit looks. When the internet is vital to normal...
read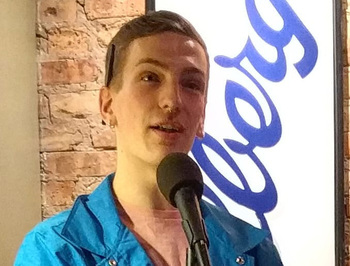 The weather was classically "Chicago in early spring," but your favorite eclectic monthly reading series kept everyone warm and dry in the upstairs bar at Hopleaf on April 3. Kelly Swails started things off with an essay about the change...
read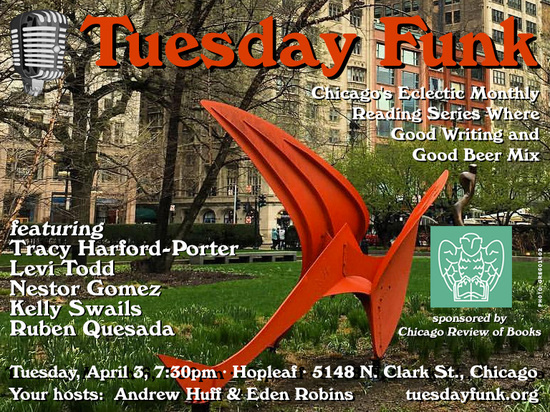 Emerge from your winter cocoon tonight and come hear some great writing by Tracy Harford-Porter, Nestor Gomez, Kelly Swails, Ruben Quesada, and Levi Todd! Helmed, as always, by your trusty co-captains, Andrew Huff and Eden Robins. Our readings take place...
read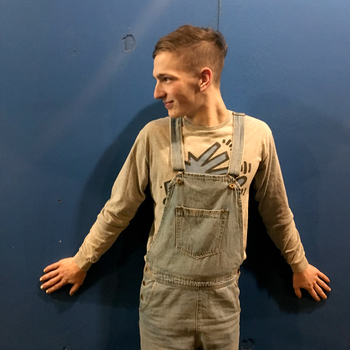 Levi Todd is a queer poet and lifelong witness to the Chicago Renaissance. He is the founder of Reacting Out Loud, an independent organization devoted to uplifting poetry and affirming community in Muncie, Indiana. He is also a reader for...
read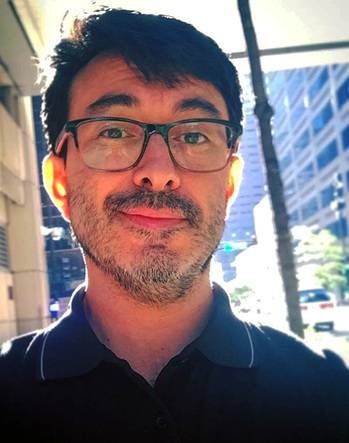 Ruben Quesada has taught writing, literature, and literary translation at Vermont College of Fine Arts and at Columbia College Chicago. He is the author of Next Extinct Mammal and Exiled from the Throne of Night: Selected Translations of Luis Cernuda....
read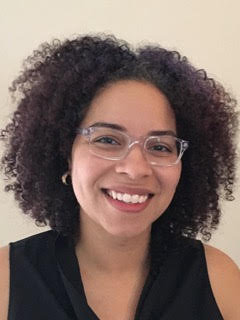 Tracy Harford-Porter was born in Brooklyn, NY and now resides in the Chicago suburbs. She has worked for Essence Communications as a photo editor, the Harlem Children's Zone as the managing editor of Harlem Overheard, StoryCorps as a facilitator coordinator,...
read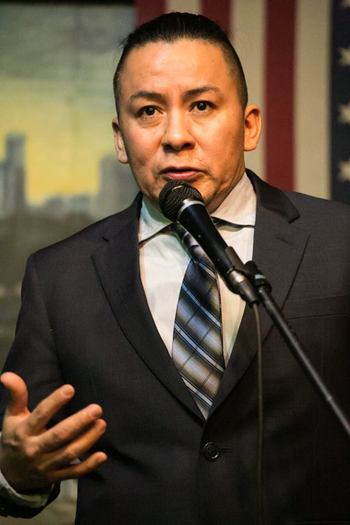 Nestor Gomez was born in Guatemala and has lived in Chicago for the last 30 years. Almost 3 years ago, he told his first story as a way to get over the stuttering that had plagued his childhood, and since...
read
Please join Beyza and our other amazing readers on Tuesday, April 3, 2018 in the upstairs bar at Hopleaf. Doors open at 7pm, and the show starts at 7:30. It's free, and 21-and-over. RSVP on Facebook.
read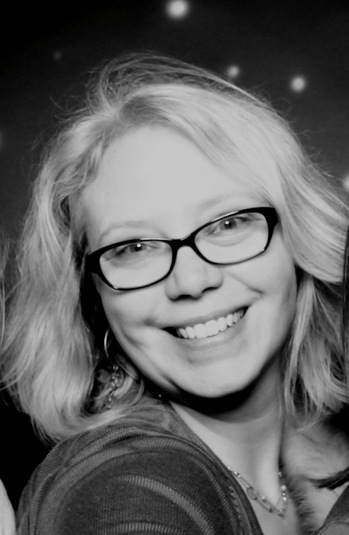 Kelly Swails is a writer, editor, and recovering clinical microbiologist. Her work has appeared in anthologies, comics, medical laboratory publications, and Shondaland. She also has two young adult novels out now, with a third appearing later this year. When she...
read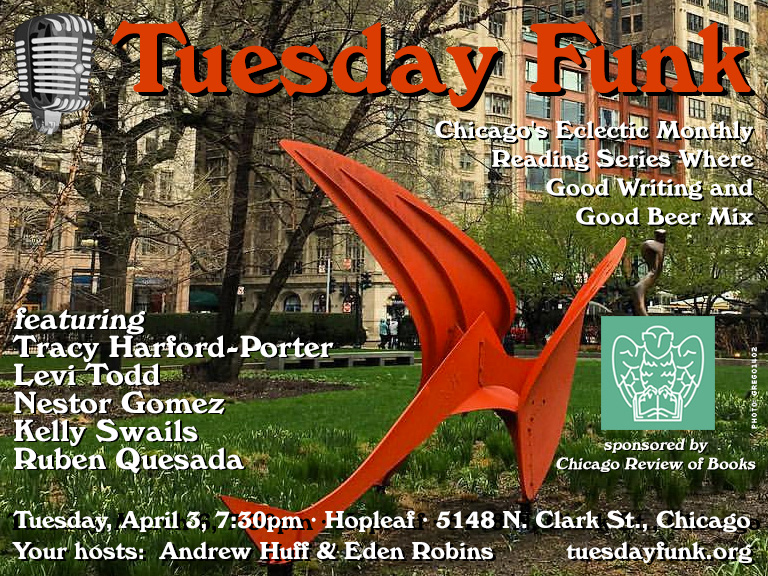 Your favorite eclectic monthly reading series helps you get into the spring mood on Tuesday, April 3! Join us in the upstairs lounge at Hopleaf, where we'll feature Tracy Harford-Porter, Beyza Ozer, Nestor Gomez, Kelly Swails and Ruben Quesada! As...
read