Reading #104
Cohost Andrew Huff's haiku for the 105th edition of Tuesday Funk covered a wide range of emotions. This land was our land. This house used to be a home. Where did the love go? It's so refreshing for the Cubs...
read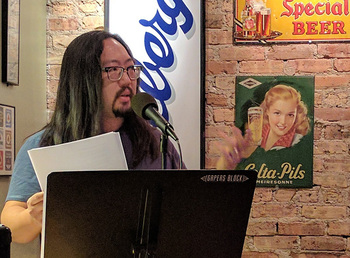 A misty April evening greeted the live lit faithful on their journey to Tuesday Funk on April 4, 2017. Felix Jung set the mood with a collection of poems, then Melissa Wiley carried it forward with a short story about...
read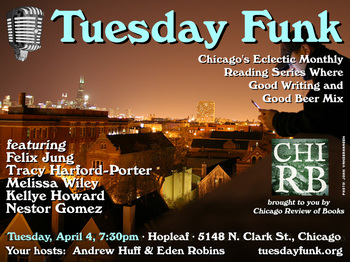 We're up to our ears in amazing readers this month! Don't miss Felix Jung, Tracy Harford-Porter, Melissa Wiley, Kellye Howard, and Nestor Gomez! Oh, and Eden Robins and Andrew Huff will also be there, if you're into that sort of...
read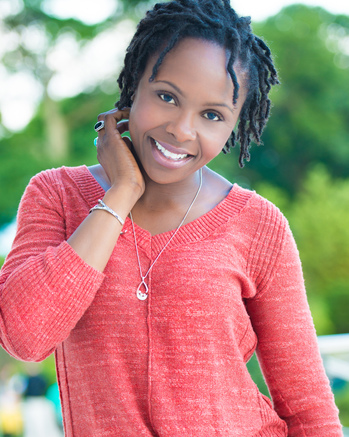 Kellye Howard is a writer, speaker, actress, and stand up comedian who has been featured on Comedy Central, TBS, NBC, FOX, WGN, and many more. She also currently performs improv with Second City every Saturday night in the Blackout Cabaret....
read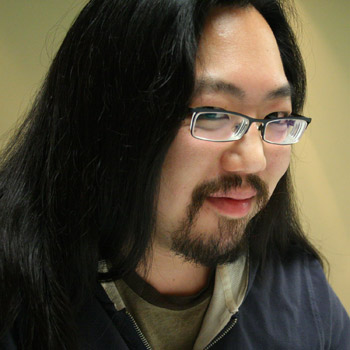 Felix Jung received his MFA in Creative Writing from The Ohio State University in 2000. His writing has appeared in Crab Orchard Review, Hayden's Ferry Review, and Cassette From My Ex - an anthology of personal essays on relationships in...
read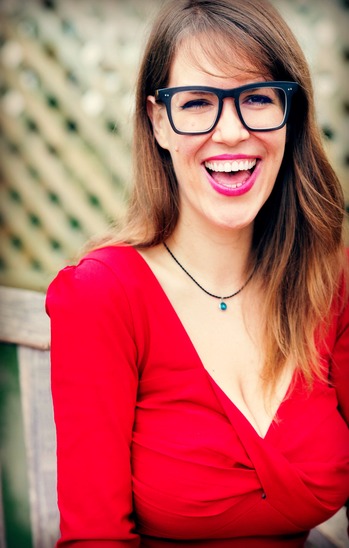 Melissa Wiley is the author of Antlers in Space and Other Common Phenomena, an essay collection published by Split Lip Press. Her creative nonfiction has appeared or is forthcoming in places like The Rumpus, DIAGRAM, The Offing, Juked, Noble /...
read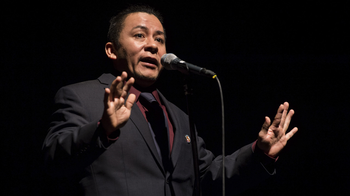 Nestor Gomez was born in Guatemala but has lived in Chicago since the mid-80's. He has shared several stories about driving for a ride-sharing company, which he used as material for his first solo show. Nestor told his first story...
read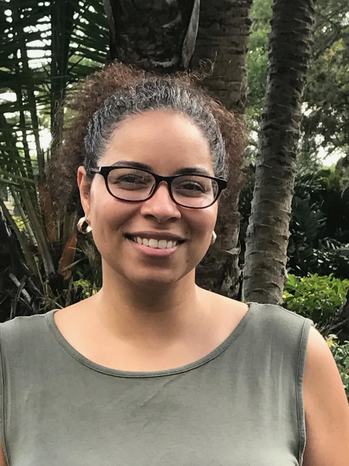 Tracy Harford-Porter was born in Brooklyn, NY and now resides in the Chicago suburbs. She has worked for Essence Communications as a photo editor, the Harlem Children's Zone as the managing editor of Harlem Overheard, StoryCorps as a facilitator coordinator,...
read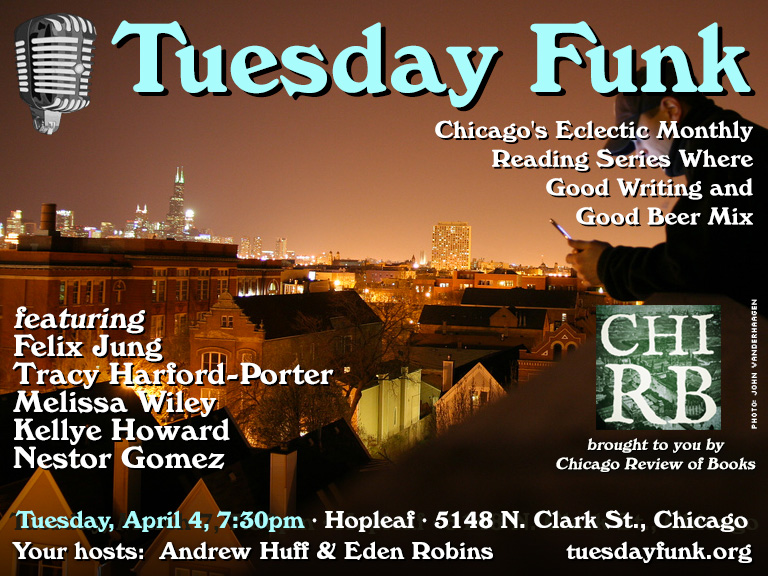 Hello my friend, Let me tell you the story of Tuesday Funk #104. You see, there once was an eclectic monthly reading series, known in these parts as Tuesday Funk. It happens on the first Tuesday of every month in...
read