Reading # 71
At the July 1st edition of Tuesday Funk, co-host Andrew Huff's topical haiku were typically diverse. San Diego in June is cool and foggy like this. Chicago June Gloom? Staying positive: It's not Phoenix hot, nor New Orleans humid. Supreme...
read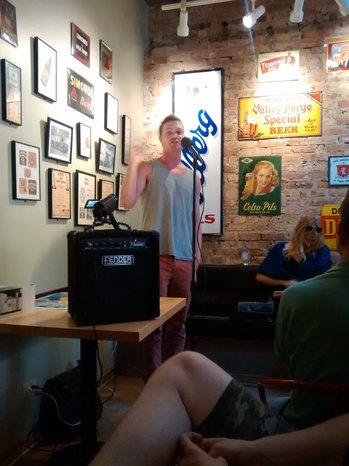 Whoa. Just whoa. I am running out of exclamations for the amazingness of our readers. July was no exception. Why do you keep missing this show? Was it something I said? Come to the next one... I'll buy you a...
read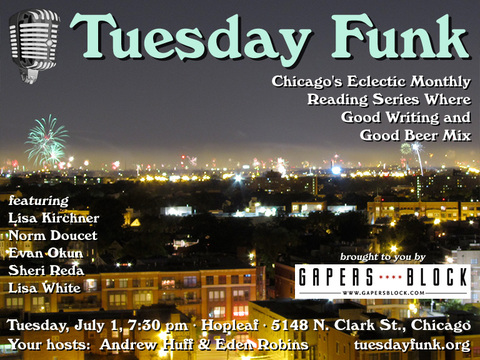 Is there any better way to start off your 4th of July holiday than by listening to some great readers and drinking some cool refreshing beers? I'll just go ahead and answer that for you -- NO. So join us!...
read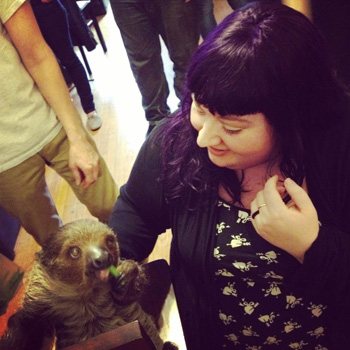 Lisa White is a born and raised Midwestern girl who's had numerous adventures and escapades writing. After moving here to attend college she fell in love with Chicago and despite a brief stint in New York returned to the city...
read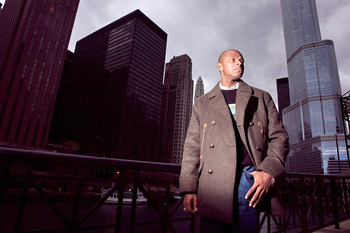 Norman Doucet hails from the den of the southern rebellion, Charleston, South Carolina. Influenced by the duality that exists there, he made some interesting decisions, starting with attending the college--founded after a slave revolt--which also has the dubious distinction of...
read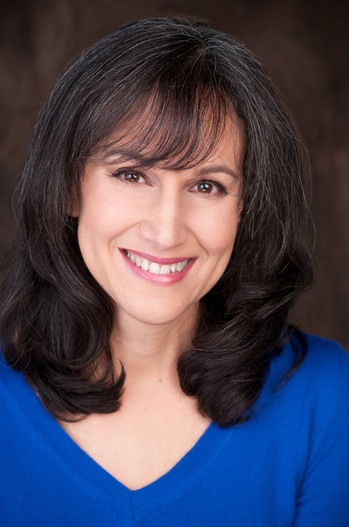 Sheri Reda is a writer, editor, and Life-Cycle Celebrant who performs weddings, baby blessings, milestone ceremonies, and memorials for all comers. She has shared poems and stories and other ephemera at Czar Bar, Bop Shop, Soup and Bread, All She...
read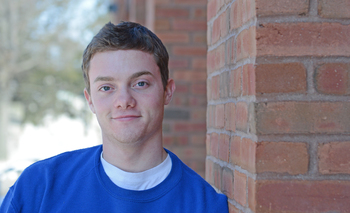 Evan Okun/E. Oks is employed by Circles & Ciphers, a Chicago-based restorative justice group that uses hiphop to engage young men who are court- and gang- involved in critical discourse. He recently graduated from Wesleyan University (CT), where he majored...
read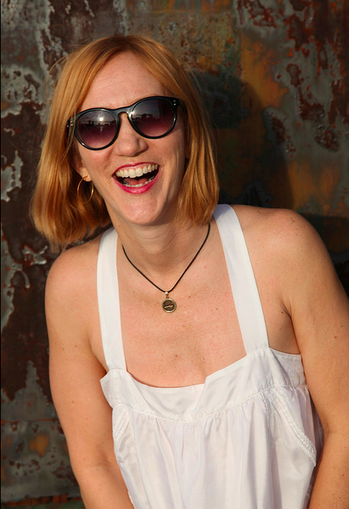 Lisa Kirchner was once simultaneously the dating columnist for an alternative newsweekly, bridal editor for a society rag and the religion reporter for a gay and lesbian newspaper. Her new book, Hello American Lady Creature, is a darkly humorous memoir...
read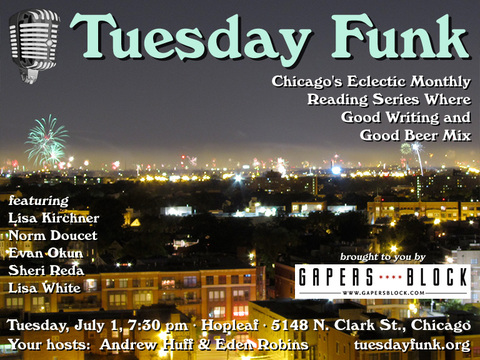 Three days before Independence Day, Tuesday Funk will celebrate its independence from genre! The 71st edition of Chicago's eclectic monthly reading series will feature Norman Doucet, Lisa White, Lisa Kirchner, Evan Okun and Sheri Reda. Andrew Huff and Eden Robins...
read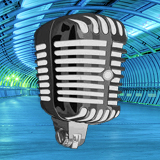 About Us
Tuesday Funk is an eclectic monthly reading series showcasing a mix of fiction, poetry and essays. We are currently on hiatus.