Reading #102
Cohost Andrew Huff read a handful of haiku at February's Episode #102 of Tuesday Funk. Lakeview at midnight: a vomiting young woman begs her friends to wait. A cat in a crouch, motionless but for its tail, watches a laser....
read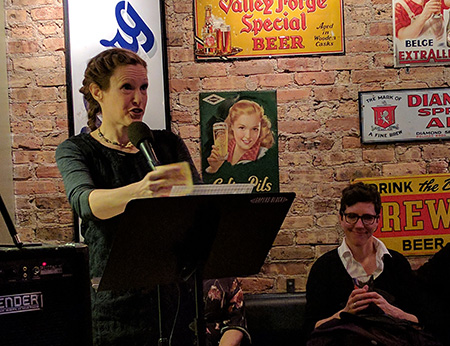 It didn't feel terribly much like February outside, but that didn't stop us from all getting cozy in the upstairs bar at Hopleaf for episode #102 of Tuesday Funk! Jenn Sodini led us off with a funny-sad story about unexpectedly...
read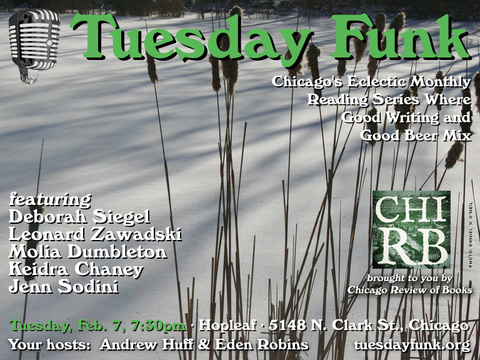 Don't miss it! We've got Deborah Siegel, Leonard Zawadski, Jenn Sodini, Molly Dumbleton, and Keidra Chaney... and of course, your faithful co-hosts Andrew Huff and Eden Robins. Our readings take place at Hopleaf Bar, 5148 N. Clark St. in Chicago....
read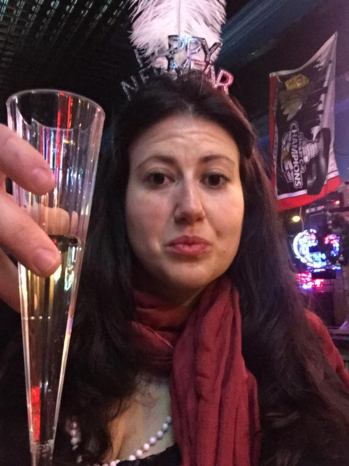 Jenn Sodini grew up in Pittsburgh, went to school in Amherst, and then moved to Chicago and never looked back. She passionately hosts and co-produces CHIRP Radio's The First Time, a live-music-and-storytelling series held quarterly at Martyrs', and Psychotic Break,...
read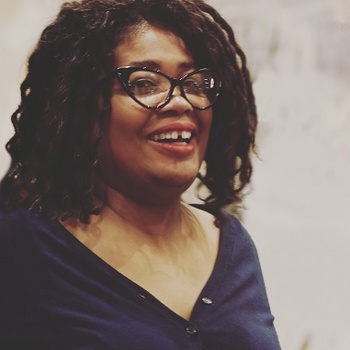 Keidra Chaney is a writer, editor, blogger and digital strategist, though she's not sure what that actually means these days. She has been published in Chicago Sun-Times, Time Out Chicago, Bitch Media, Paste, and a bunch of publications that no...
read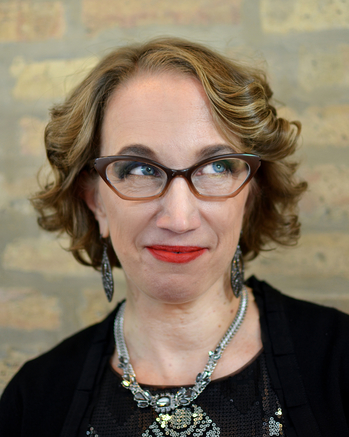 Deborah Siegel is the author of two books and a pair of boy/girl twins, and the founder of the public voice consultancy, Girl Meets Voice Inc. She's also co-founder of SheWrites.com, Senior Facilitator with The OpEd Project, and creator of...
read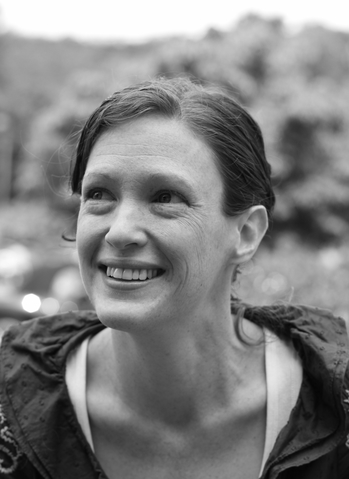 Molia Dumbleton's fiction and poetry have been featured in The Kenyon Review Online, New England Review, Great Jones Street, Witness, Hobart, and others. She has been awarded the Seán Ó Faoláin Story Prize and the Dromineer Literary Festival Flash Fiction...
read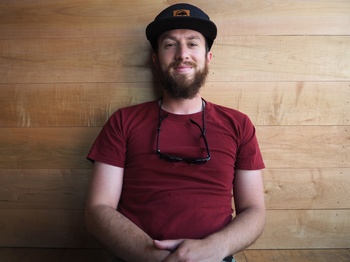 Leonard Zawadski is a poet, and he lives in Rogers Park, IL. He works as a receiving clerk for an independent bookstore in the North Shore of Chicago. Poetry of his appears or is forth-coming in The Literary Nest, Into...
read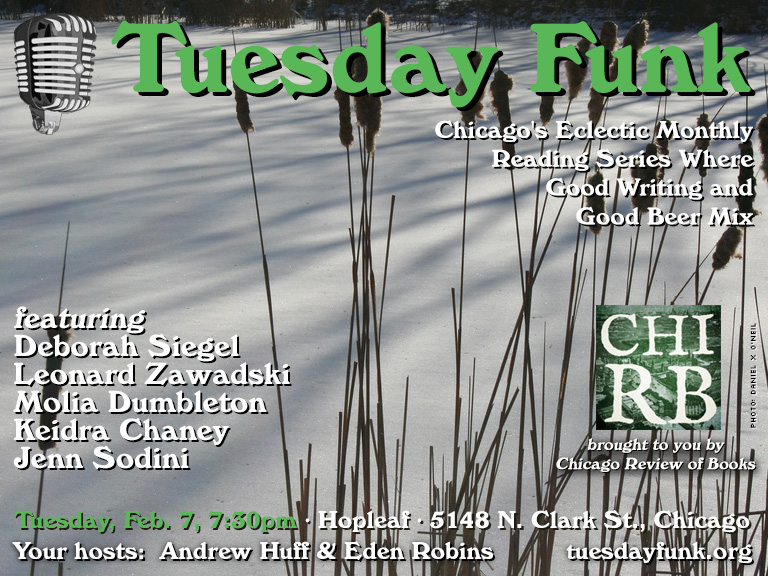 Rising from the depths of winter, an eclectic live lit series emerges to warm your spirits: It's Tuesday Funk! We'll be back in the upstairs bar at Hopleaf on Tuesday, Feb. 7 with readings by Deborah Siegel, Leonard Zawadski, Jenn...
read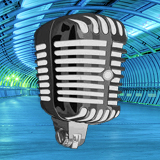 About Us
Tuesday Funk is an eclectic monthly reading series showcasing a mix of fiction, poetry and essays. We are currently on hiatus.