June 2008
LUKE ANDERSON was one of the founding members of the Writers Workspace in Andersonville/Edgewater. He has been a rodman, a mailman, a high school teacher, a translator, a content development project manager, a barista, and an editor. He is currently...
read
JENNY GAVACS is an ex-journalist, ex-New Yorker and ex-expat. She has a B.S. in journalism, an M.A. in creative writing and works in book publishing. Her work has appeared in House & Garden magazine and Otium, the online literary magazine...
read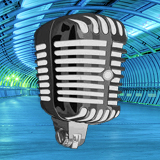 About Us
Tuesday Funk is an eclectic Chicago reading series, hosted by Andrew Huff and Eden Robins, showcasing a mix of fiction, poetry, essays and performance. Join us next on Tuesday, October 11, 7:30 p.m. at Nighthawk Chicago, 4744 N. Kimball Ave., Chicago, IL 60625. Admission is free.