August 2017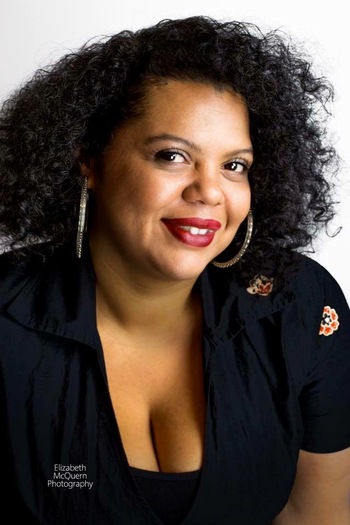 Lily Be is a Chicago native, born and raised in Humboldt Park. A momma, a nanny, and storyteller. Lily Be is the creator and cohost of the bimonthly storytelling series, The Stoop, which takes place second and last Thursday of...
read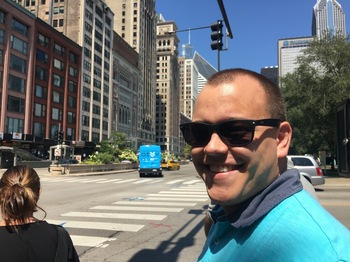 Evan W. Stoner is the author of this bio and the novel Birthday Suits, a book that asks the question: if you inherit a disease from your parents, can you hold them legally responsible? While not a courtroom drama, the...
read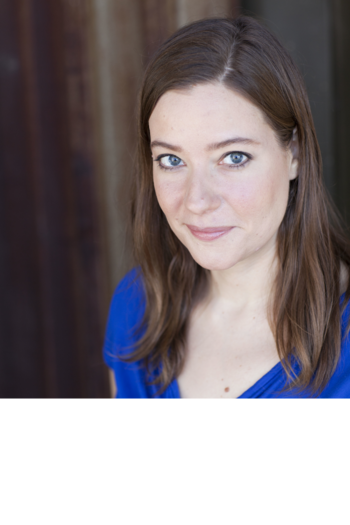 Mary Winn Heider writes for kids, but has also worked as a public radio reporter, a high school teacher, and a bartender on a train in Alaska. She teaches writing to kids in Chicago Public Schools with the theater company...
read
Cohost Andrew Huff's patented topical haiku reflected the weird summer Chicago's been experiencing and his recent trip to New York. Beautiful weather always makes me suspicious of what is coming. Chicago may be second city to New York, but we...
read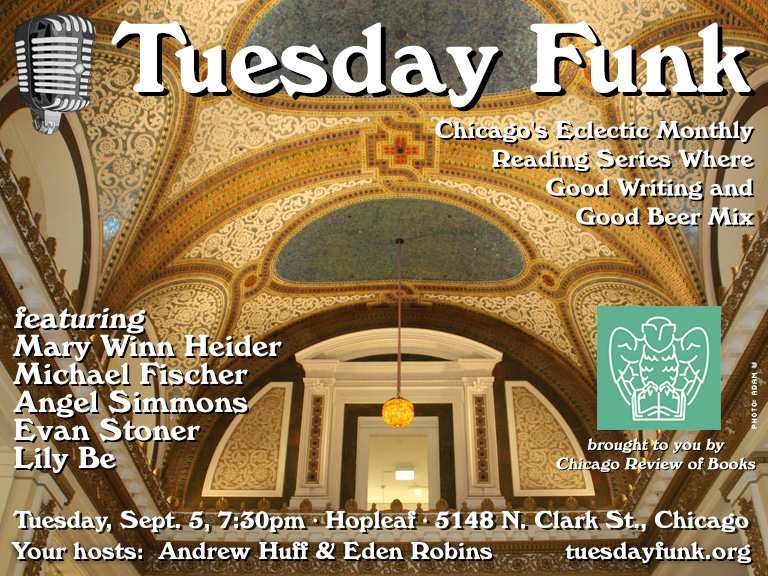 Get back in the swing of things post-Labor Day with your favorite eclectic reading series! Tuesday Funk is back Sept. 5! Join us in the upstairs lounge of Hopleaf in Andersonville as we welcome Mary Winn Heider, Michael Fischer, Angel...
read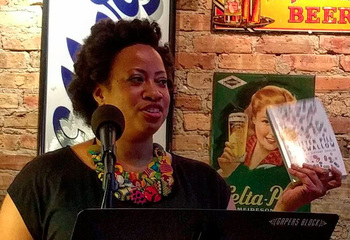 After taking a break for the Fourth of July holiday, coming back to the upstairs bar in Hopleaf for the 107th edition of Tuesday Funk was a refreshing pleasure. Jonathan Winston Jones kicked things off with a second-person narrative that...
read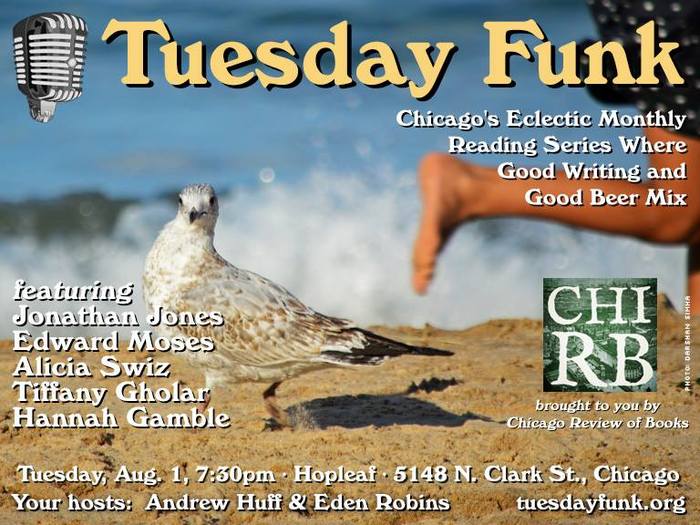 Have you missed us as much as we've missed you? Come tell us about it TONIGHT at Tuesday Funk #107. We've got an extra awesome lineup, with Alicia Swiz, Jonathan Jones, Edward Moses, Hannah Gamble, and Tiffany Gholar. Our readings...
read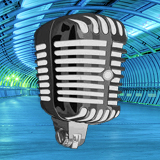 About Us
Tuesday Funk is an eclectic monthly reading series showcasing a mix of fiction, poetry and essays. We are currently on hiatus.