Reading #120.5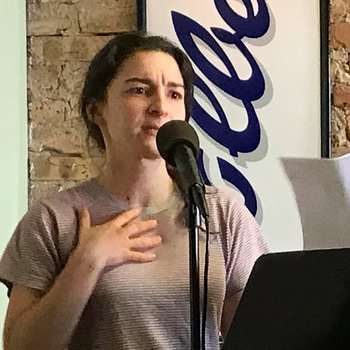 Thanks to everyone who made it out for Tuesday Funk's special Lit Crawl Chicago episode! Sandwiched in between Junior Varsity and The Skewer in our usual room at Hopleaf, we did an abbreviated show on a lovely Saturday evening. Annabel...
read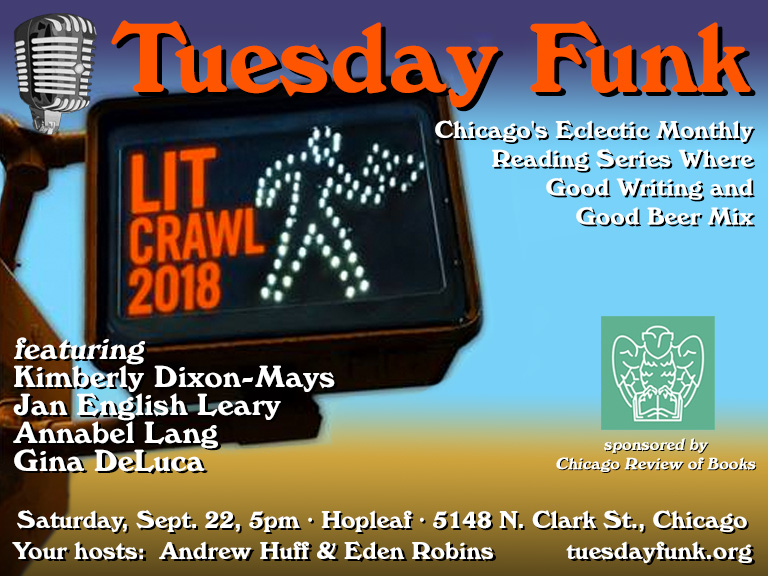 On Saturday, Sept. 22, Tuesday Funk will once again take part in Lit Crawl Chicago! Join us in our usual spot in the upstairs lounge at Hopleaf at 5 pm for readings by Kimberly Dixon-Mays, Annabel Lang, Jan English Leary...
read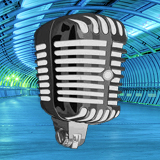 About Us
Tuesday Funk is an eclectic Chicago reading series, hosted by Andrew Huff and Eden Robins, showcasing a mix of fiction, poetry, essays and performance. Join us next on Tuesday, October 11, 7:30 p.m. at Nighthawk Chicago, 4744 N. Kimball Ave., Chicago, IL 60625. Admission is free.