February 2016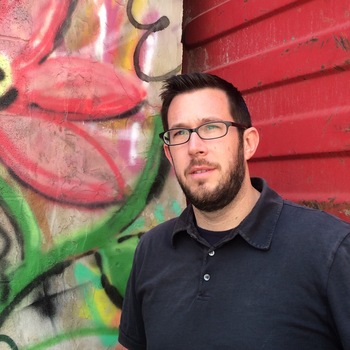 Originally from the suburbs of Detroit, Matthew Fogarty currently lives and writes in Urbana, Illinois and is co-publisher at Jellyfish Highway Press. He has an MFA from the University of South Carolina, where he was editor of Yemassee. His fiction...
read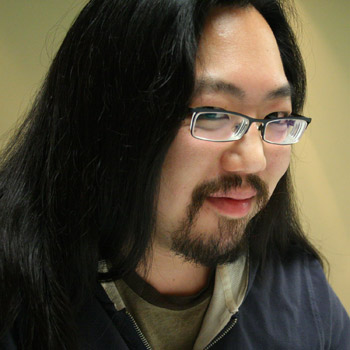 Felix Jung received his MFA in Creative Writing from The Ohio State University in 2000. His writing has appeared in Crab Orchard Review, Hayden's Ferry Review, and Cassette From My Ex - an anthology of personal essays on relationships in...
read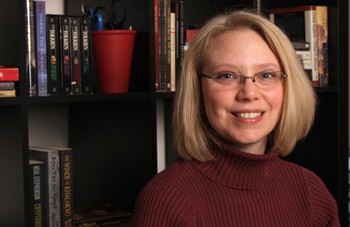 Kelly Swails is a fantasy and science fiction author who has published over two dozen short stories and a novel. She's also an editor who has edited five anthologies of short fiction. Her latest book is called This May Go...
read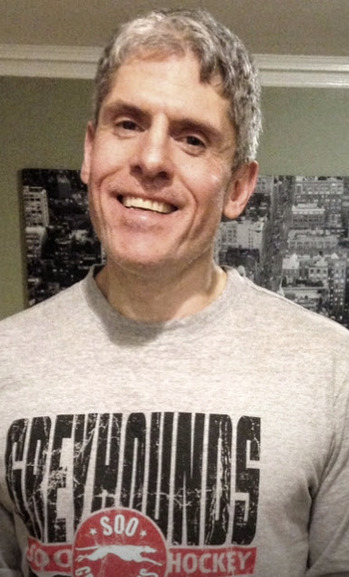 Mark Borowsky writes essays and creative non-fiction for "fun," and is a content editor professionally, which has so far enabled him to stay out of debtor's prison. His work has appeared in The Cincinnati Review, Exquisite Corpse, and other publications...
read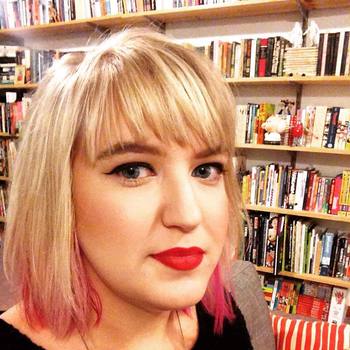 The product of nine years in San Francisco and eight years in St. Paul, Rosamund Lannin is pleasantly surprised to have lived in Chicago for over a decade. During that time, she has been an editor of Gapers Block, performed...
read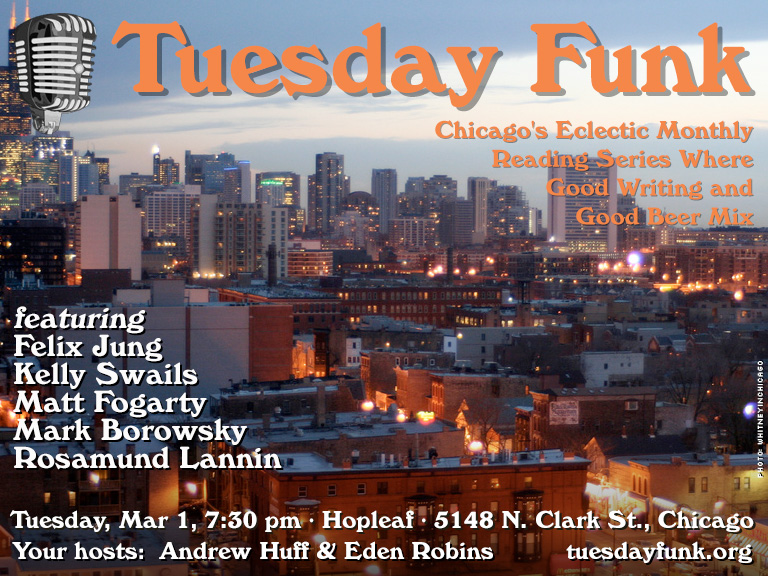 It's madness! Tuesday Funk is back in the upstairs lounge at Hopleaf, 5148 N. Clark St., on Tuesday, March 1 with more great writing that pairs well with great beer. Join us as we welcome guests Kelly Swails, Felix Jung,...
read
Co-host Andrew Huff read both an essay and topical haiku at the Feb. 2nd edition of Tuesday Funk. After Iowa, Trump may blow quieter in New Hampshire tonight. 'Twas five years ago that Lake Shore Drive became a frozen parking...
read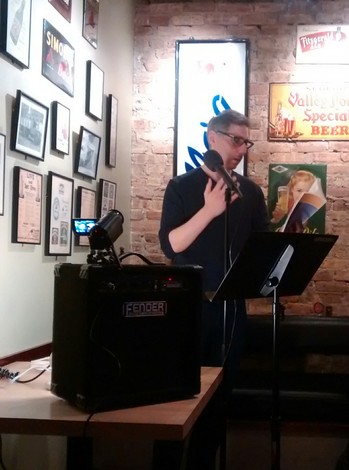 What a night! What a show! It was another standing room-only night at the ol' Hopleaf! Joshua Landsman set us in motion with his very first public reading - a fable of love and poor judgment from his book of...
read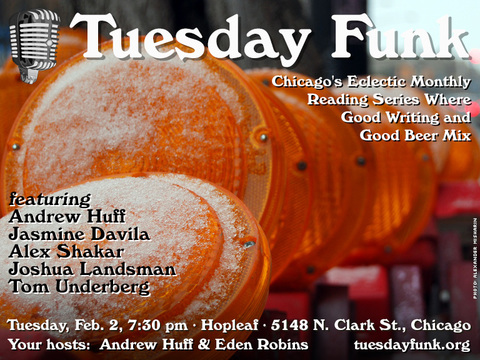 There's a lot going on this week - Iowa, groundhogs - so don't forget about your old friend Tuesday Funk! We've got a great show tonight, featuring Joshua Landsman, Jasmine Davila, Tom Underberg, Alex Shakar, and everyone's favorite Tuesday Funk...
read