April 2018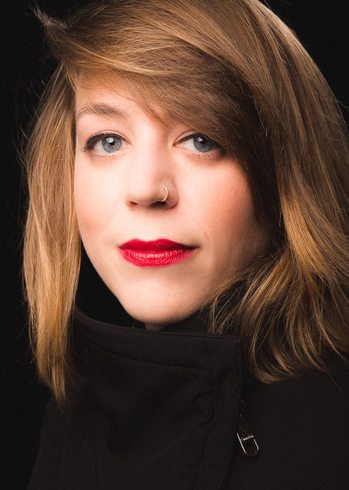 Elizabeth Metzger Sampson is a poet, essayist, and frequent collaborator with visual artists. She's the Executive Director of the Poetry Center of Chicago, which organizes roving readings across Chicago, with established and emerging writers, and hires poets as teaching artists...
read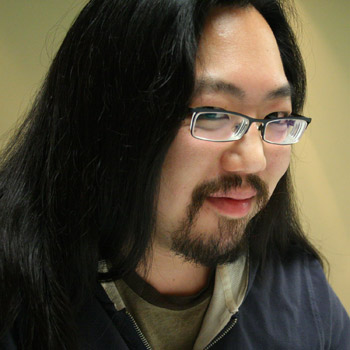 Felix Jung received his MFA in Creative Writing from The Ohio State University in 2000. His writing has appeared in Crab Orchard Review, Hayden's Ferry Review, and Cassette From My Ex - an anthology of personal essays on relationships in...
read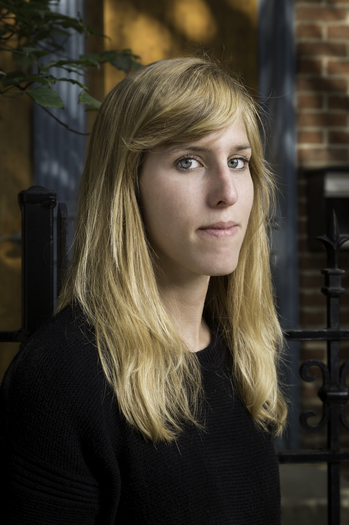 Rachel Z. Arndt is the author of the essay collection Beyond Measure, which came out from Sarabande in April 2018. She received MFAs in nonfiction and poetry from the University of Iowa, where she was an Iowa Arts Fellow and...
read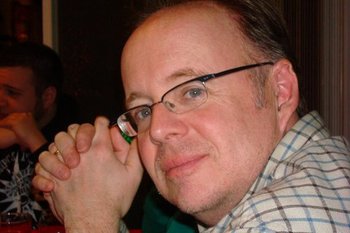 James Finn Garner is the author of the Politically Correct Bedtime Stories trilogy, which will soon be published in the Czech Republic and Turkey. He recently launched the webcomic, Single White Vigilante, about a superhero hitting the lonely stretch of...
read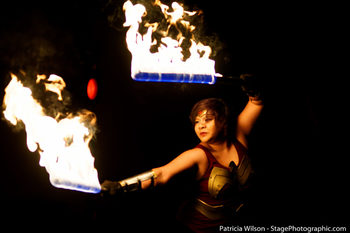 Michi Trota is the two-time Hugo Award-winning Managing Editor of Uncanny: A Magazine of Science Fiction and Fantasy, and the first Filipina Hugo Award winner. She is an essayist, public speaker, fire performance artist, and serves as president on the...
read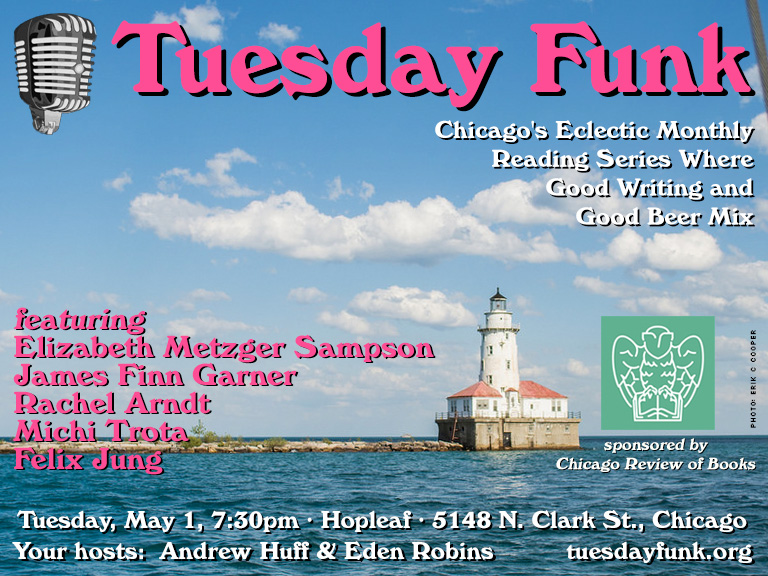 May the weather be milder by then, and may you join us on Tuesday, May 1 in the upstairs lounge at Hopleaf for Tuesday Funk, with readings by Rachel Arndt, James Finn Garner, Michi Trota, Elizabeth Metzger Sampson and Felix...
read
Cohost Andrew Huff gave us five topical haiku on April 3, 2018. Spring in Chicago. Don't like the weather? Just wait. It will change again. Loyola Ramblers reminded Chicagoans how school spirit looks. When the internet is vital to normal...
read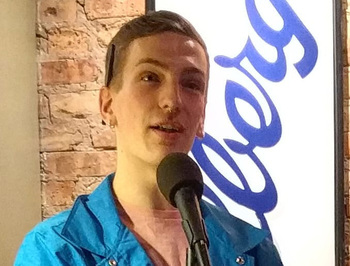 The weather was classically "Chicago in early spring," but your favorite eclectic monthly reading series kept everyone warm and dry in the upstairs bar at Hopleaf on April 3. Kelly Swails started things off with an essay about the change...
read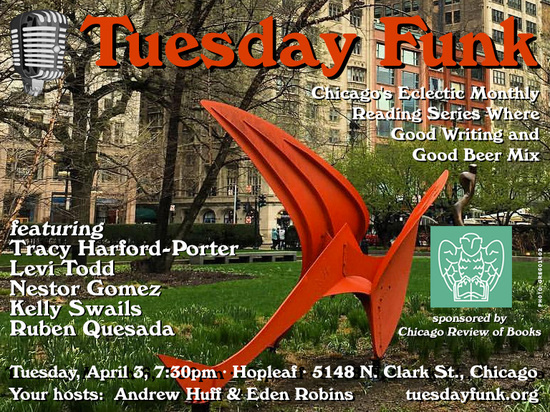 Emerge from your winter cocoon tonight and come hear some great writing by Tracy Harford-Porter, Nestor Gomez, Kelly Swails, Ruben Quesada, and Levi Todd! Helmed, as always, by your trusty co-captains, Andrew Huff and Eden Robins. Our readings take place...
read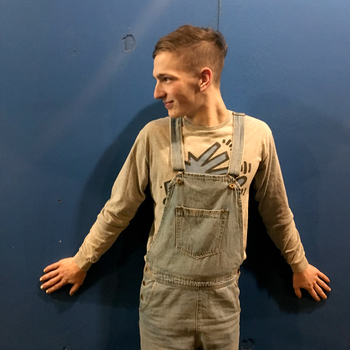 Levi Todd is a queer poet and lifelong witness to the Chicago Renaissance. He is the founder of Reacting Out Loud, an independent organization devoted to uplifting poetry and affirming community in Muncie, Indiana. He is also a reader for...
read