Reading # 87
Co-host Andrew Huff read a fresh crop of topical haiku at the Nov. 3rd edition of Tuesday Funk. That familiar phrase, "Wait till next year," once again echoes through Wrigley. A runaway blimp held our attention as long as most...
read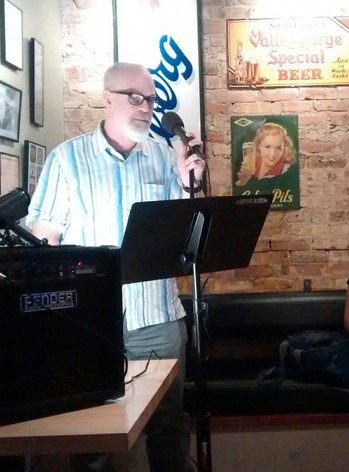 Not to brag, but Tuesday Funk #87 was another stellar show! First up, Nick DiSabato told us why we should buy six-packs for the kitchen staff and waxed humorous on his ambivalence about camping. Then Kyle Thiessen made his Tuesday...
read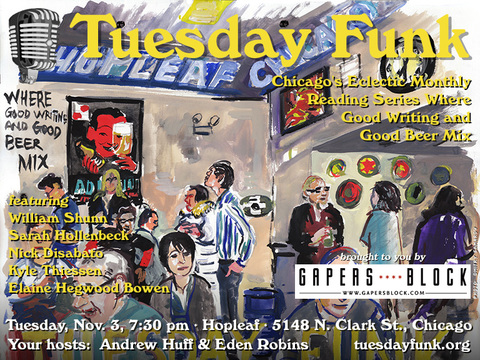 Nothing spooky here, just great readers reading great stuff! Great readers like: Sarah Hollenbeck, Nick DiSabato, Kyle Thiessen, Elaine Hegwood Bowen, and former co-host William Shunn! And, of course, your favorite co-hosts Andrew Huff and Eden Robins. Our readings take...
read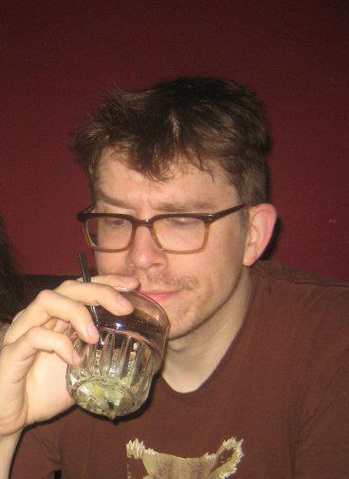 Kyle Thiessen emerges from creative hibernation every few years to half-ass things that could have been really good. Previous endeavors include 2011's YouTube parody—the hastily researched but marginally entertaining "Fake Month at the Museum"—as well as a short film in...
read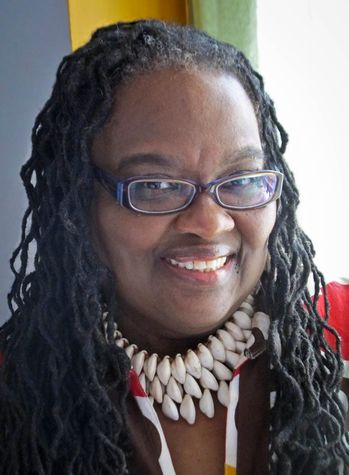 Elaine Hegwood Bowen is a veteran journalist and native South-Sider who has covered both Chicago's urban and suburban communities. Elaine has been writing for the Chicago Crusader newspaper since 1994. In her book, Old School Adventures from Englewood--South Side of...
read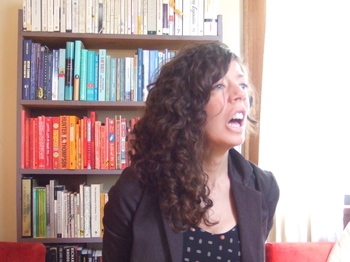 Sarah Hollenbeck has published personal essays in Dogwood and TriQuarterly. Her essay "A Goldmine" was nominated for a Pushcart and received a Notable Mention in Best American Essays 2014. She has performed at Story Club, Guts & Glory, Essay Fiesta,...
read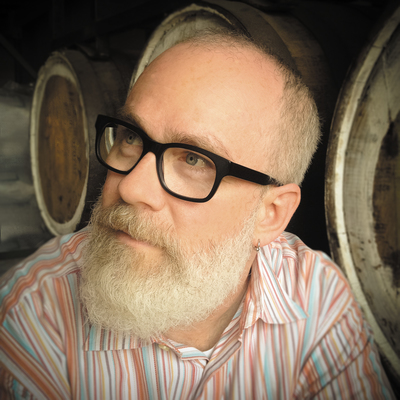 William Shunn is a former host and producer of Tuesday Funk. His memoir, The Accidental Terrorist: Confessions of a Reluctant Missionary, will appear from Sinister Regard Publishers on November 10th. Of the book, Cory Doctorow has said, "This just may...
read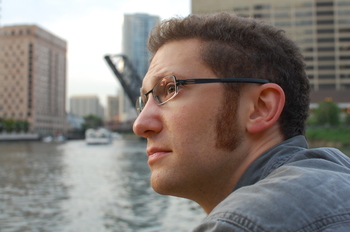 Nick Disabato is a designer and writer from Logan Square. He runs an interaction design consultancy called Draft, and once wrote a book called Cadence & Slang about his field. He also once stole a bottle menu from the Hopleaf...
read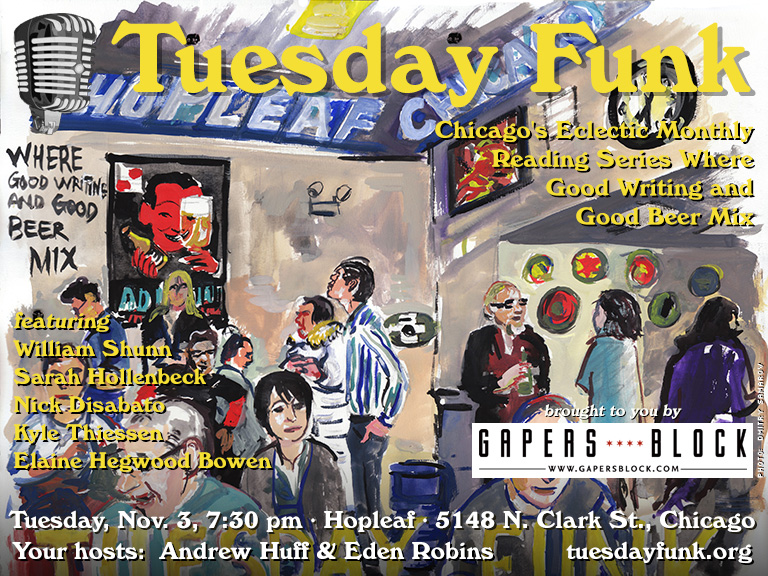 Warm up with a cold beer and your favorite eclectic monthly reading series! Tuesday Funk returns to the upstairs lounge at Hopleaf on Tuesday, Nov. 3. Co-hosts Eden Robins and Andrew Huff welcome guests Sarah Hollenbeck, Nick Disabato, Kyle Thiessen,...
read