February 2011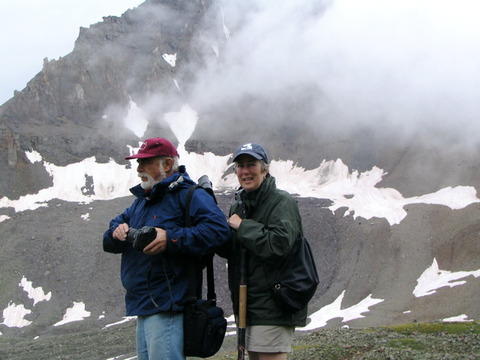 For the past thirty or so years, Joe Weintraub has been publishing fiction, essays, translations, and poetry in all sorts of literary reviews and periodicals, from The Massachusetts Review to Modern Philology. He has had one-act plays produced in New...
read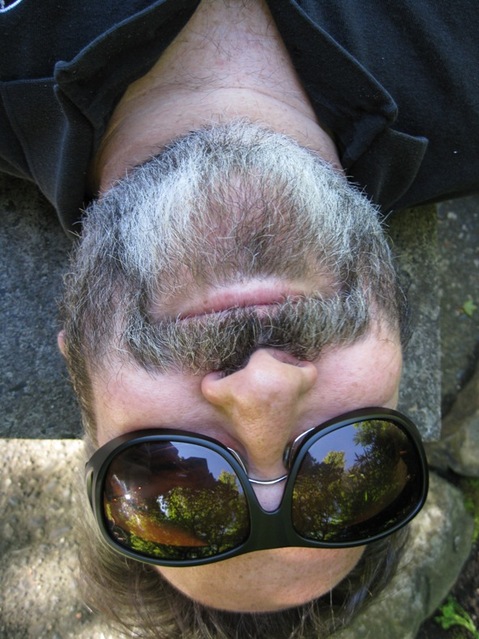 Steven H Silver is a publisher, editor, author, poet, and reviewer ... in his "free time." When he isn't messing around in the literary arts, he raises his two daughters, spends time with his wife, and shores up the foundation...
read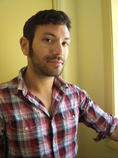 Keith Ecker is the co-producer of Essay Fiesta, a monthly reading series at the Book Cellar. He has been invited to read at numerous shows throughout Chicago. He is also a professional freelance writer, specializing in travel, technology and law,...
read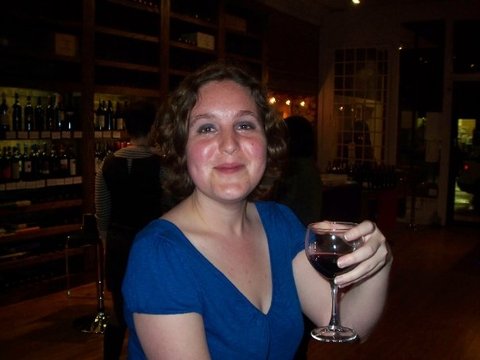 Jenny Seay was in the third grade when she first decided to be a writer. Her pursuit of this dream has never been simple or straightforward, but she continues to follow it anyway, knowing that the journey has taken her to some...
read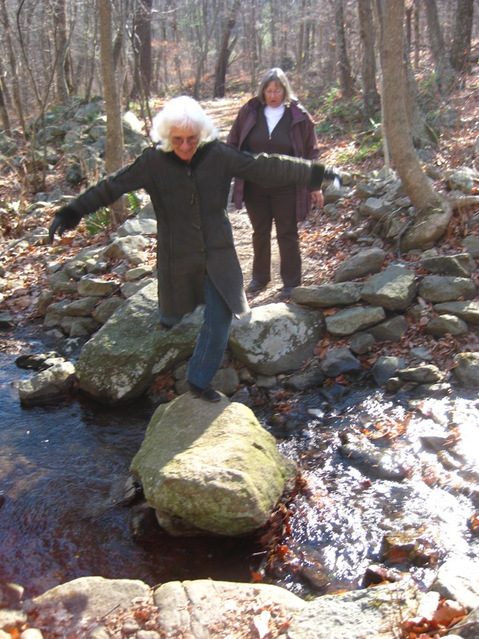 Maggie Kast grew up with egg nog on Christmas morning and clambakes on the beach in summer. She learned to cook from Fannie Farmer and Julia Child, while marriage broadened her horizons to inlcude Tafelspitz and Salburger Nockerln. Her M.F.A.—Writing...
read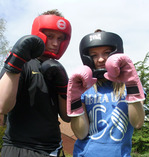 By the way, Funkers, there's a most excellent literary face-off coming your way tonight at The Hideout, where impressario Ian Belknap regularly hosts Write Club, a bare-knuckle brawl where words are weapons. Tonight's edition of this long-running tradition features, among...
read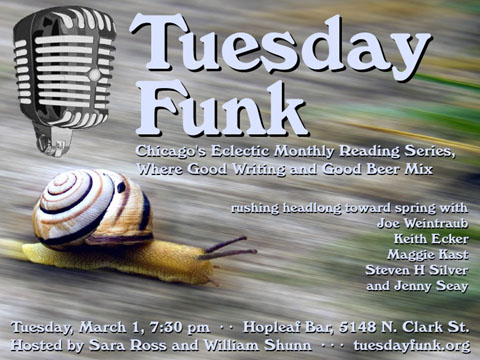 Our next event,
Tuesday, March 1, 2011,
features readings from
Joe Weintraub, Keith Ecker, Maggie Kast, Steven H Silver
and
Jenny Seay
.
read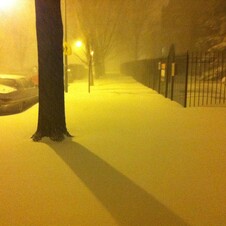 I've posted elsewhere a more subjective account of last week's February episode of Tuesday Funk. It was an amazing evening, made all the more remarkable by the fact that it took place in the midst of the Great Chicago Blizzard...
read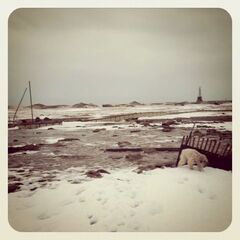 Snowmageddon? Snowpocalypse? 'Snow problem! Even a blizzard orchestrated by our enemies can't keep Tuesday Funk down! Don't take any unnecessary chances with this weather, but if you want to be one of The Few, The Proud, The Frozen, then strap...
read