September 2014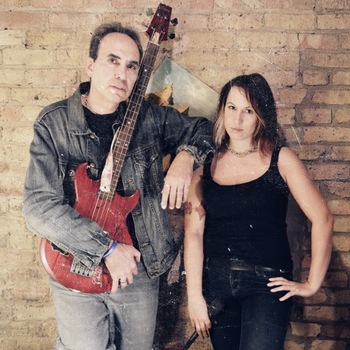 Paul McComas is an award-winning author (five critically acclaimed books, plus two in process), actor, educator, filmmaker and musician, and a progressive activist who's been honored by his home state of Wisconsin, the Mental Health Association, and the Rape, Abuse...
read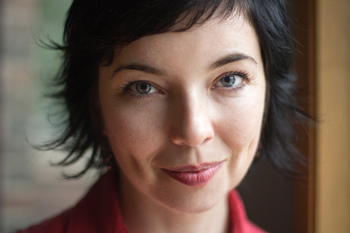 Originally from Alaska, Noël Jones is a writer and former member of the 2000 National Poetry Slam Champion Team NYC-Urbana, featured in The New York Times and on NPR's "Infinite Mind," as well as at the South by Southwest Music...
read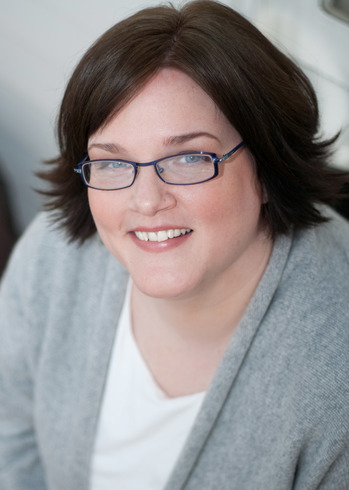 Lori Rader-Day's debut mystery, The Black Hour (Seventh Street Books, 2014), received starred reviews from Publishers Weekly, Booklist, and Library Journal. Her short stories have appeared in Ellery Queen Mystery Magazine, Time Out Chicago, Good Housekeeping, and others. Her next...
read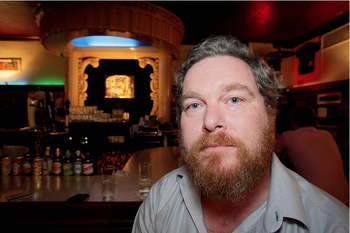 Dmitry Samarov was born in Moscow, USSR in 1970. He immigrated to the US with his family in 1978. He got in trouble in 1st grade for doodling on his Lenin Red Star pin and hasn't stopped doodling since. After...
read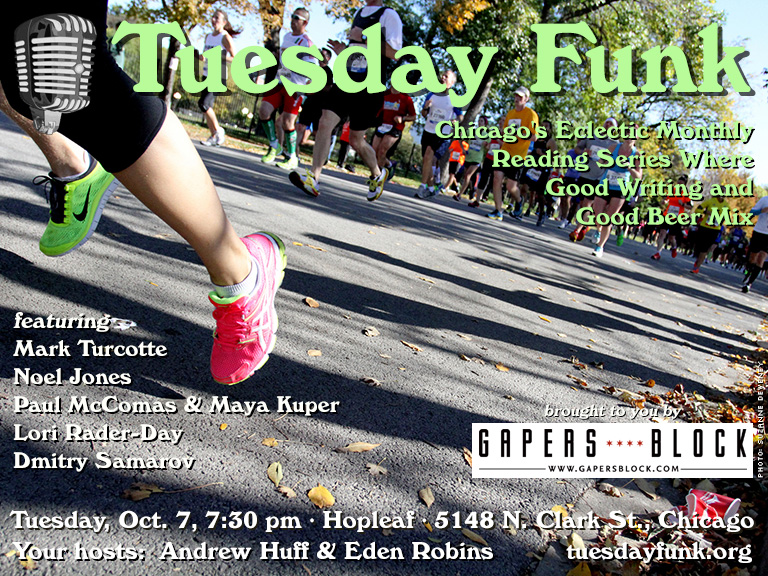 This October, the 74th edition of Tuesday Funk will live up to its tagline with a truly eclectic show, featuring Mark Turcotte, Noel Jones, Paul McComas and Maya Kuper, Lori Rader-Day, and Dmitry Samarov -- plus your regular cohosts, Andrew...
read
Tuesday Funk co-host Andrew Huff shared his topical haiku at the Sept. 2nd show in spite of a sinus infection. Little League Champions Jackie Robinson West are Chicago heroes. This rainy summer has shortened and compressed construction season. A blur...
read
The SS Tuesday Funk disembarked again, and ahoy matey, what a grand voyage it was. That's about all the ship metaphor I can manage. Holly McDowell pulled us in right away with an excerpt from her YA novel Snake Eyes...
read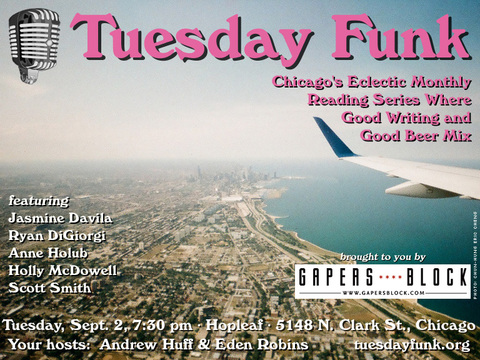 Well, it's official. Summer has dumped us like yesterday's trash. Next up - the bleak, endless winter. But before all that... we can have one last glorious hurrah at Tuesday Funk #73. Don't miss it! Create your own personal beer...
read