September 2015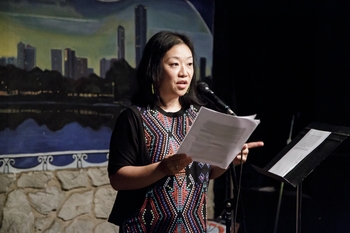 Carly Oishi is the co-creator of Miss Spoken, the blog and lady-centric live lit show, which happens the last Wednesday of every month at The Gallery Cabaret. The next show is on October 28th and the theme is "Sex Ed"....
read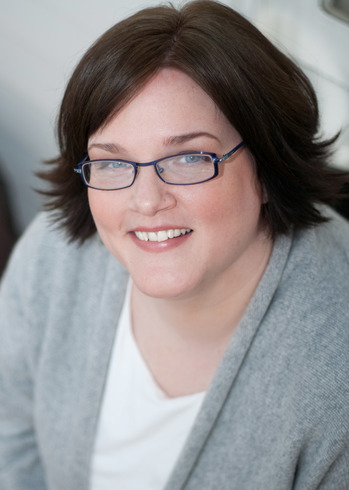 Lori Rader-Day's debut mystery, The Black Hour, received starred reviews from Publishers Weekly, Booklist, and Library Journal. The Black Hour won the Lovey Award for Best First Novel and the Illinois Woman's Press Association Mate E. Palmer Award in Communications...
read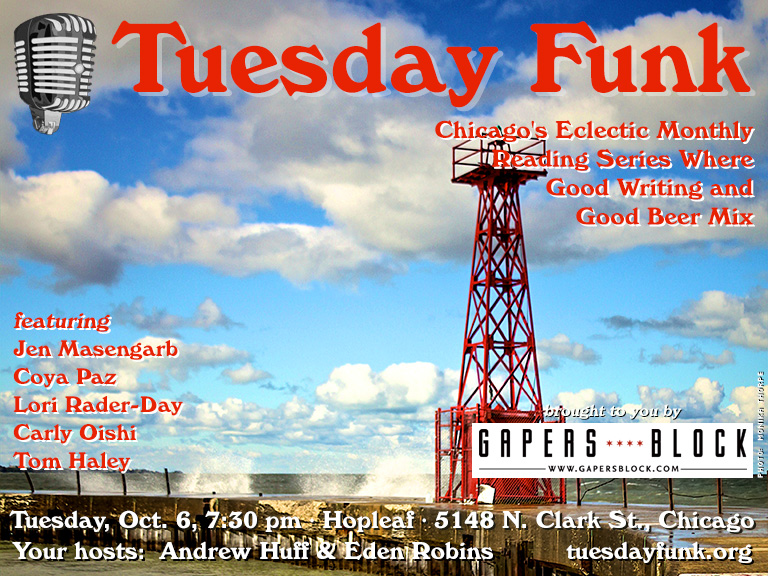 Fall is upon us! And your favorite eclectic monthly reading series returns to the upstairs lounge at Hopleaf for a cool reading on Tuesday, Oct. 6 with guests Jennifer Masengarb, Coya Paz, Lori Rader-Day, Carly Oishi and Tom Haley. Eden...
read
At the Sept. 1 edition of Tuesday Funk, co-host Andrew Huff was in no mood for jokes with his haiku ripped from the headlines. Shot on live TV; we're faced with the dilemma of whether to watch. The same day,...
read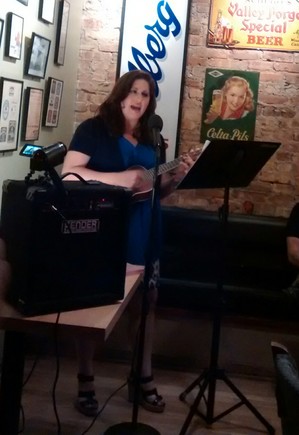 Just like we mourn the passing of summer, so we will mourn the moving of our bartender Mark... to the Twin Cities. Tuesday Funk #85 was his last show with us, so in honor of his tenure, we drank extra...
read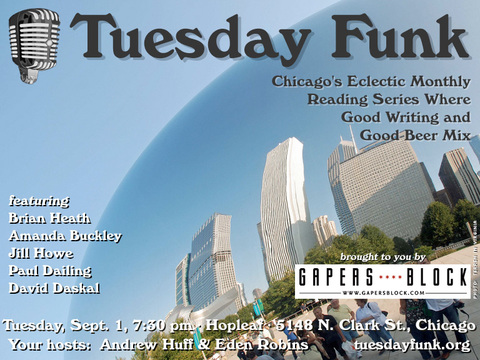 Catch the tail-end of this summer's funk at Tuesday Funk #85 - Tonight! Featuring Brian Heath, Amanda Buckley, Jill Howe, Paul Dailing and David Daskal! Plus your humble co-hosts Andrew Huff and Eden Robins. Our readings take place at Hopleaf...
read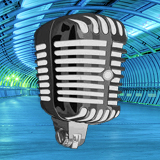 About Us
Tuesday Funk is an eclectic monthly reading series showcasing a mix of fiction, poetry and essays. We are currently on hiatus.