May 2016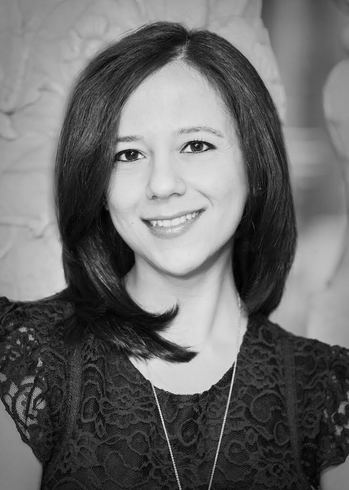 Rana B. Khoury is a Ph.D. candidate in political science at Northwestern University. She earned an M.A. from Georgetown University and a B.A. from American University. She has received writing awards from Northwestern and Georgetown, and research support from the...
read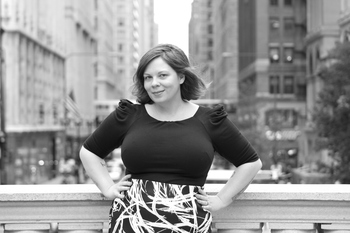 Sara Krueger's writing brims with charismatic woodland monsters, world-weary robots, and beings from other dimensions, all of who yearn for connection, but seldom find it. She received her B.A. in Film from Columbia College Chicago and has attended residencies at...
read
The May 3rd edition of Tuesday Funk found co-host Andrew Huff mixing it up with his patented topical haiku. Here, then it isn't. Seventies, then cold again. Spring can't get started. Cool mist hangs above a girl's soccer game Sunday....
read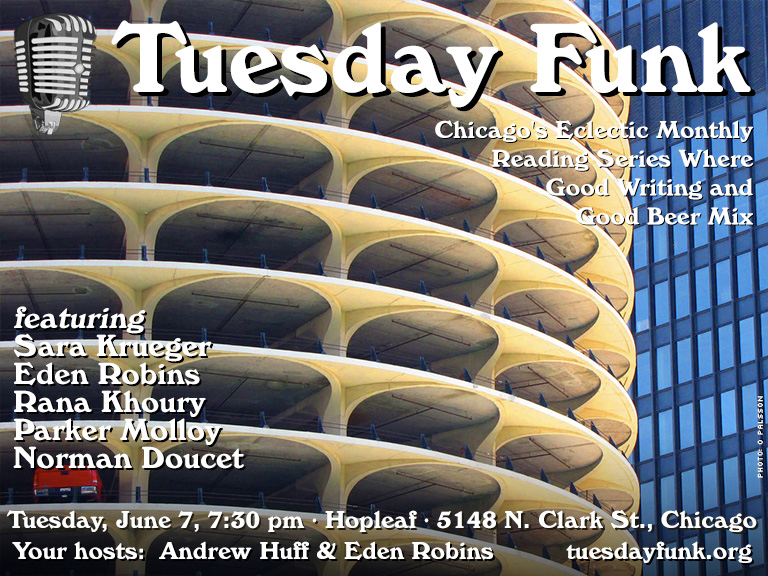 The next installment of Tuesday Funk, your favorite eclectic monthly reading series, is June 7! Join us in the upstairs bar at Hopleaf for readings by Sara Krueger, Rana Khoury, Parker Molloy, Norman Doucet and co-host Eden Robins! Andrew Huff...
read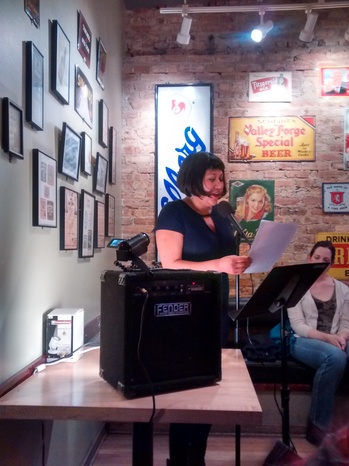 We may not get an actual spring in Chicago, but it's always spring in the heart of Tuesday Funk. The evening started off strong with former co-host Sara Ross Witt's reading from her YA novel about a family of witches......
read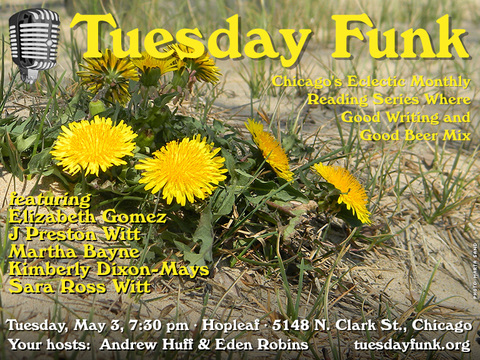 Sure, it's still coat weather, but let's pretend Chicago actually has a spring! Warm up with Elizabeth Gomez, J Preston Witt, Martha Bayne, Kimberly Dixon-Mays, and Sara Ross Witt, plus your faithful co-hosts Andrew Huff and Eden Robins! Our readings...
read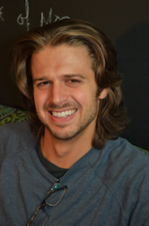 J. Preston Witt grew up in the suburbs of Flint, Michigan. He studied creative writing at the University of Michigan (2010) and The Ohio State University (MFA 2014). He served as co-editor of The Journal and as the founding editor...
read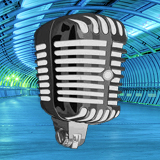 About Us
Tuesday Funk is an eclectic monthly reading series showcasing a mix of fiction, poetry and essays. We are currently on hiatus.