Reading # 36
As you know, we like to take things easy during the month of July. Therefore on this pre-holiday morning on which we'd normally be mounting a live episode of Tuesday Funk we present instead a poem from nearly a year...
read
Back in August, Julie Rosenthal gave our rabidly attentive audience not one but two provocative short stories to chew on... And if you're panting for more great readings like this one, be sure to join us on Tuesday, November 1st,...
read
Back in August, we were delighted to host Eden M. Robins at our microphone, who presented us with this exciting excerpt from her novel-in-progress The Grand Adventure of Aught-Nine... And if you're in the mood for more great readings like...
read
Our September reading is coming up fast, and there's no better way to get in the right frame of mind than with videos from past events. This reading from August—relating Karen Skalitzky's moving encounter with, yes, a car wash door—should...
read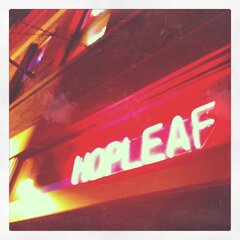 In our humble opinion, Tuesday Funk just keeps getting better and better. What can we submit as evidence, you ask? May it please the court, we present our August 2nd reading at Hopleaf, which, in succession, drew a standing-room crowd...
read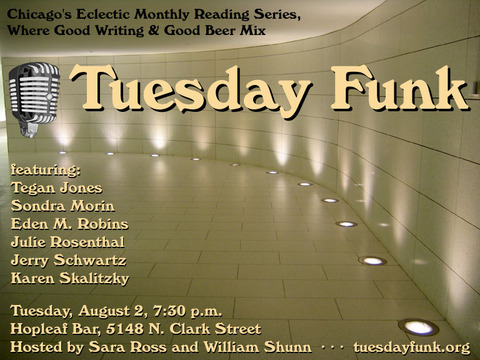 It's hot as an iron foundry out there, so what better way to replenish your cool than joining us tonight for Tuesday Funk, the monthly Chicago reading series where good writing and good beer mix. This evening, in honor of...
read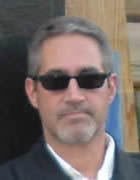 Jerry Schwartz is the author of Pixels of Young Mueller, a coming-of-age tale published in 2010 by All Things That Matter Press. The book is available at Amazon in paperback and Kindle Edition, and you can visit Jerry's website at...
read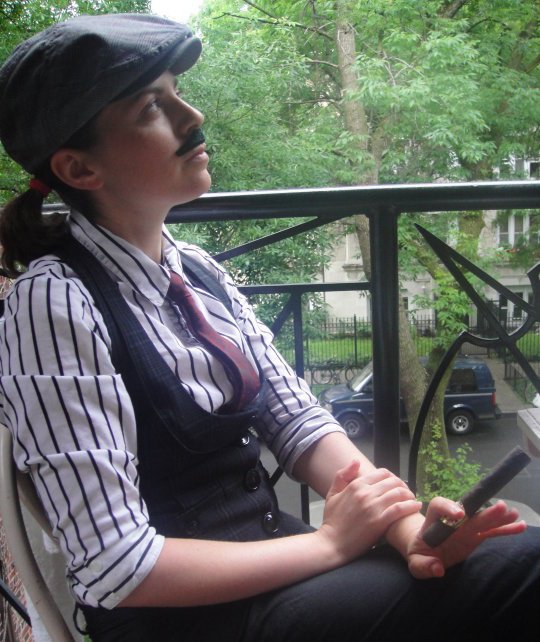 In the grand tradition of underemployed artists, Eden M. Robins has been: a singing waitress, a dildo salesman, a dental assistant, an abortion clinic receptionist, a blowjob instructor, a travel writer, a pelvic model, and a Swahili teacher. She wrote...
read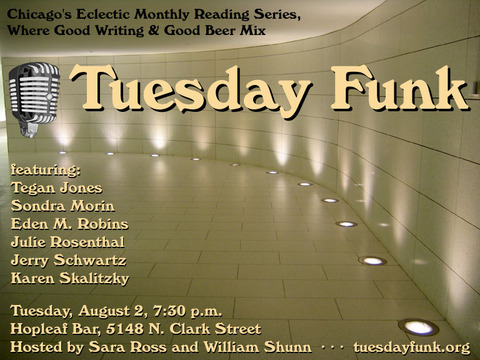 Our next event will take place on
Tuesday, August 2, 2011,
and will include readings from
Tegan Jones, Sondra Morin, Eden M. Robins, Julie Rosenthal, Jerry Schwartz
and
Karen Skalitzky
.
read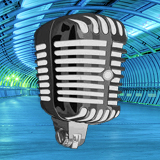 About Us
Tuesday Funk is an eclectic monthly reading series showcasing a mix of fiction, poetry and essays. We are currently on hiatus.