September 2016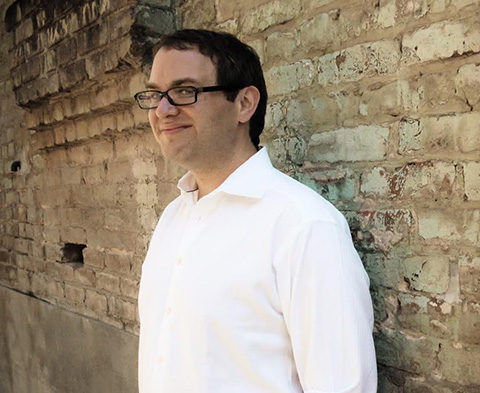 Kevin Smokler (@weegee) is the author of Brat Pack America: A Love Letter to 80s Teen Movies and Practical Classics: 50 Reasons to Reread 50 Books You Haven't Touched Since High School. His writing about pop culture has appeared in...
read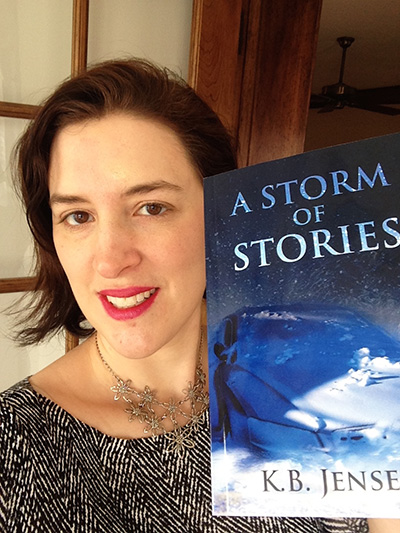 K.B. Jensen is an author, journalist and ski instructor. Her first book, Painting With Fire, an artistic murder mystery, hit the bestseller list for crime novels on Amazon and has been downloaded almost 70,000 times. Her new book, A Storm...
read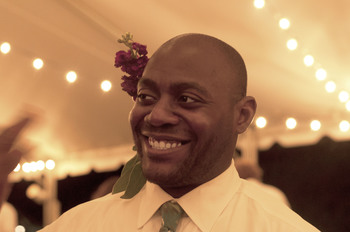 Henri Harps is a guitarist, writer and jazz fanatic born in Washington D.C. After spending nearly a decade navigating the flailing cultural milieu of New York City - he has finally come to terms with his right to lower blood...
read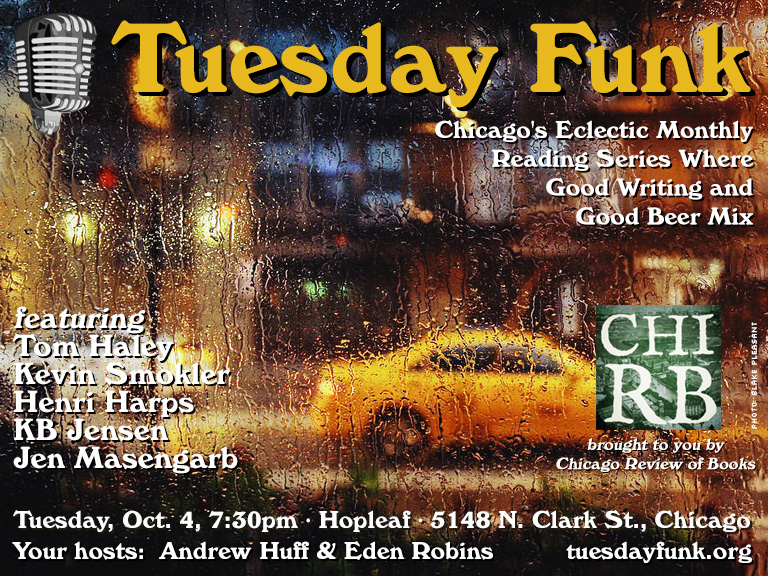 An autumn chill will soon be in the air, and the 98th edition of Tuesday Funk, your favorite eclectic monthly reading series, will soon be back in the upstairs bar at Hopleaf. Join us in the upstairs lounge at Hopleaf...
read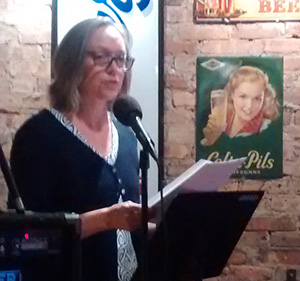 The 97th edition of Tuesday Funk happened on a hot September night, but the readings were downright cool. Poet Virginia Bell read an excerpt of her memoir in progress about her relationship with her father. Ryan DiGiorgi followed with a...
read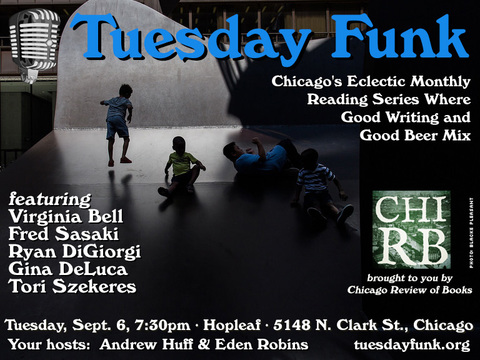 While you're still busy metabolizing all that BBQ you ate on Labor Day, come see some great live lit! We've got the likes of Virginia Bell, Fred Sasaki, Ryan DiGiorgi, Gina DeLuca, and Toni Szekeres! Our readings take place at...
read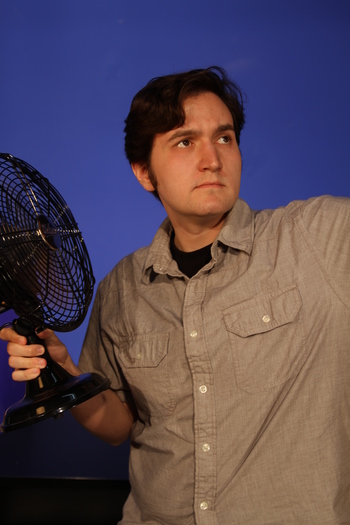 Ryan DiGiorgi makes video games, but he just started doing it and it still feels like a weird thing to say out loud. Maybe when the games he's been working on come out later this year as part of the...
read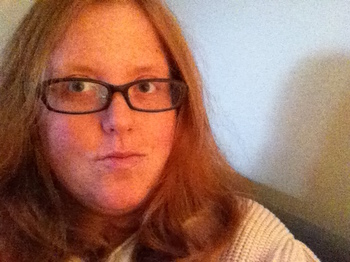 Tori Szekeres is a writer living somewhere in Chicago's northwest suburbs. She previously read with storytelling shows such as Miss Spoken, Serving the Sentence, The Stoop and That's All She Wrote. You can see her writing on sites like Consequence...
read