June 2012
Our next event will take place
Tuesday, August 7, 2012,
and will include readings from
Holly McDowell, Scott Smith, Sara Ross Witt, Jesse Jordan,
and
Vacation on the Island of Ex-Boyfriends
author
Stacy Bierlein.
read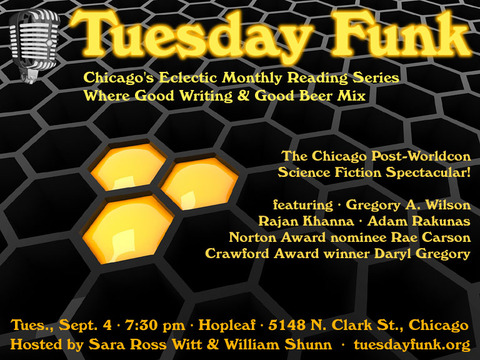 Tuesday Funk is proud and excited that the 70th World Science Fiction Convention will be coming to Chicago from August 30 to September 3rd, 2012! It so happens that our September reading will take place Tuesday, September 4th, 2012, the...
read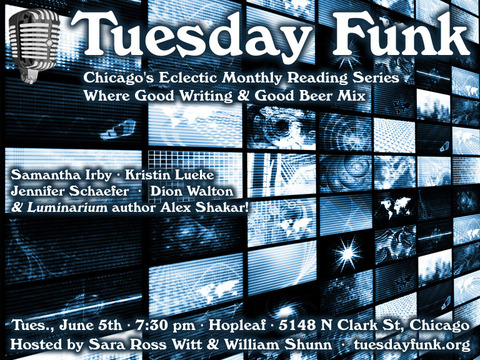 You can chalk it up to the beautiful weather, but tonight at Hopleaf for our 46th episode, your friends at Tuesday Funk are bringing you our most dynamic lineup of all time. Believe it. This stellar evening will feature Alex...
read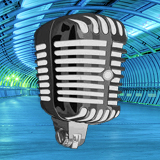 About Us
Tuesday Funk is an eclectic Chicago reading series, hosted by Andrew Huff and Eden Robins, showcasing a monthly mix of fiction, poetry, essays and performance. Join us next on Tuesday, October 6, 7:30 p.m. live on YouTube. Admission is free.