November 2008
Due to holidays past and future, there will be no Tuesday Funk this upcoming December 2nd. Please join us for the next Tuesday Funk on January 6th, 2009. 7 PM @ Flourish Cafe in Edgewater.
read
Please join us at Flourish on Tuesday, November 11th for a special Love-themed Tuesday Funk. Dancing Girl Press founder KRISTY BOWEN commissioned fifteen poets to imagine the love letter and sold them boxed together under the title billet-doux. The result...
read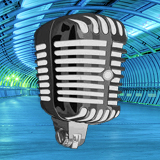 About Us
Tuesday Funk is an eclectic monthly reading series showcasing a mix of fiction, poetry and essays. We are currently on hiatus.