Reading #101
It was cold outside for the January 3, 2017 edition of Tuesday Funk, so we cuddled Andrew Huff's topical haiku close for warmth. 2017 is five syllables better than 2016. I vow that this year fewer haiku will include T....
read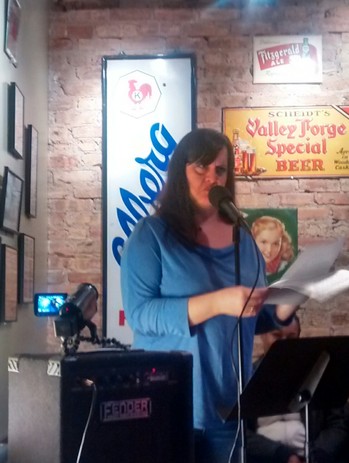 2017 is a mystery, but at least 2016 is history, amirite? Tuesday Funk #101 ushered in the new year with style, PER USUAL. Kelly Swails started us off with the first chapter of her YA novel, This May Go on...
read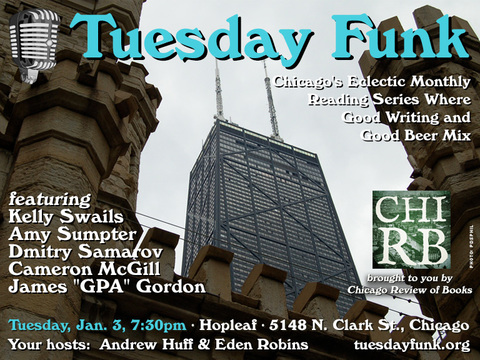 You know one of your New Year's Resolutions is to be more cultured, so get that one out of the way by coming to Episode #101 of Tuesday Funk! We've got James Gordon, Kelly Swails, Dmitry Samarov, Amy Sumpter, and...
read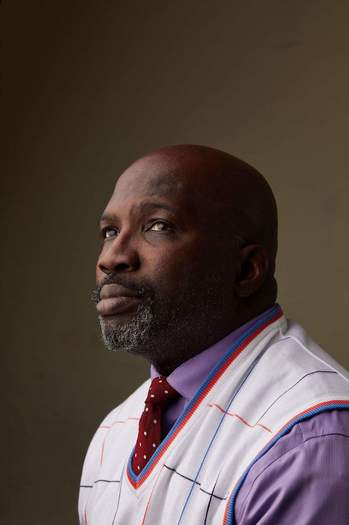 James Gordon is an international award winning author and poet from the South Side of Chicago. He is the Reigning Moth Grand Slam Champion and Snubfest Storytelling Champion. James can be found at www.iblowyourmind.net and on Twitter at gr8estpoetalive. Please...
read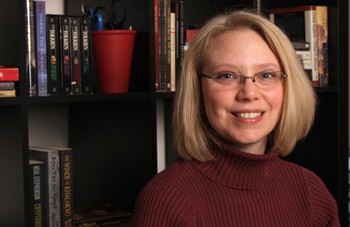 Kelly Swails is an author, editor, and all around fun gal. When she isn't wrangling words, she hangs out with her husband and friends, watches geeky TV shows, plays board games, and knits a blanket that she swears will be...
read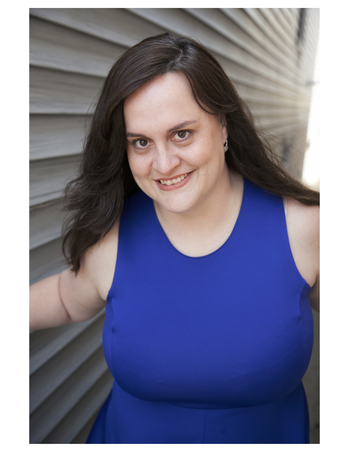 Amy Sumpter has been doing comedy in Chicago for 15 years. When she isn't high kicking while doing Stand Up, she is high kicking as MCAmy, in the all female Beastie Boys Tribute band, She's Crafty. Please join Amy and...
read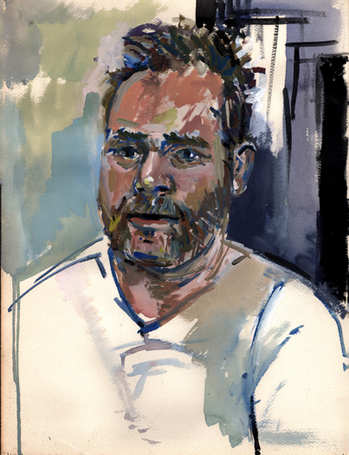 Dmitry Samarov was born in Moscow, USSR in 1970. He immigrated to the US with his family in 1978. He got in trouble in 1st grade for doodling on his Lenin Red Star pin and hasn't stopped doodling since. After...
read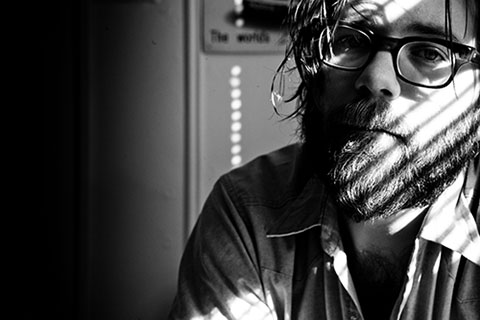 Cameron McGill is a second-year MFA candidate in poetry at the University of Idaho and the poetry editor of the journal Fugue. He is originally from Champaign, IL, though he spent many years working as a musician in Chicago. He...
read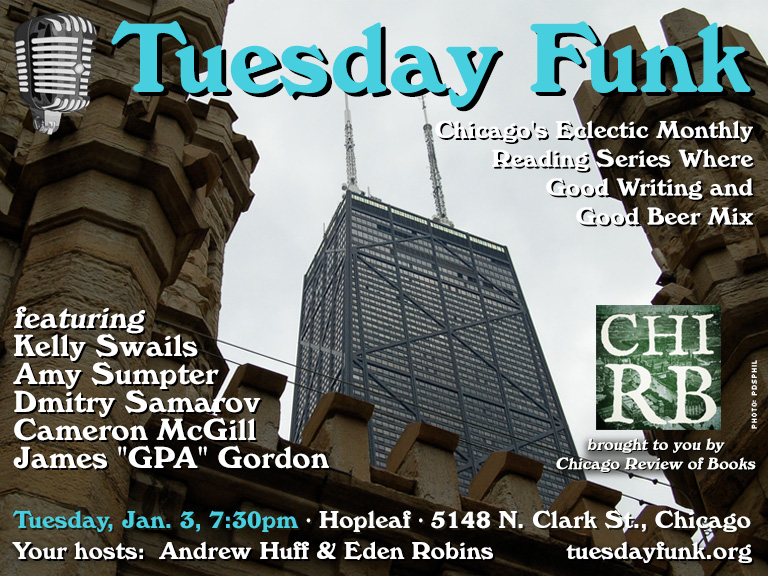 Many people make new year's resolutions, and a popular one in Chicago is to not let the frigid winter weather keep them indoors. If that's you, we've got a sure-fire way to keep that resolution for at least the first...
read