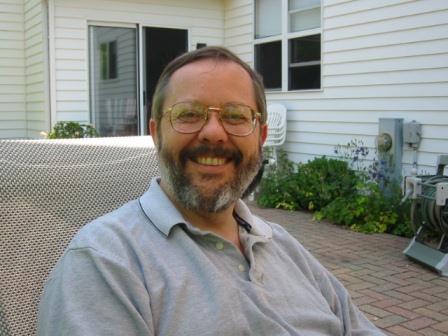 Christopher Sweet
has been writing for more than the requisite 10,000 hours. "Yet still no word from Publisher's Clearinghouse," as the
New Yorker
cartoon caption read, oh, about ten years ago, I'd say.
He enjoys literary genres where the writer talks about himself in the third person. It reminds him of growing up in Kansas City, where his parents would frequently reference him as if he were absent, though he were standing between them. For example:
Father: Has he washed his hands for dinner?
Me: Who? What are you talking about?
Mother: I don't know, you'll have to ask him yourself.
Father: He ought to know what's expected of him.
Me: Hello, Dad, Mom! I'm here.
Mother: I'm sure I have no idea what he thinks he knows...
His favorite comedic rant is from the British television sitcom Coupling, the episode where the Steve goes shopping with Susan for furniture, and ends up losing his composure over cushions.
Not to fear, Chris won't rant for you at Tuesday Funk. As Steve says, "I can't have opinions in a place like this!"
Instead, Chris will read you a story about his misspent youth. He promises "something for everyone."
When not on stage reading, the writer enjoys bicycling, drinking coffee, and "jotting down notes," while waiting for Quinn The Eskimo to get here. Subtext: Godot.
Time's a whirligig.
Of the four elements, fire, earth, air, and water, he most enjoys "hey, ho, the wind and the rain," wild words and wet cheeks, laughter and tears, comedy and the other thing.
But that's all one...
Join Tuesday Funk on January 3, 2012, at 7:30 p.m. at Hopleaf's upstairs bar to hear Chris read!