Margie Skelly lives in Chicago with her husband, a 22-year-old daughter, two cats and a dog, several fish, and too much seemingly insurmountable clutter.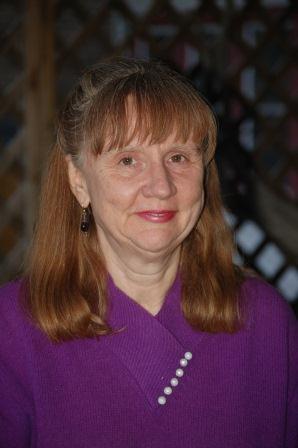 Her awards for poetry include first place from the Jo-Anne Hirshfield Poetry Memorial Awards, second place from the Niles Public Library Poetry Contest, third place from Tall Grass Writers' Guild/Outrider Press in the anthology
Falling in Love Again
, and first and second places in the 1990 Poets and Patrons Contest. Her short story awards include second place in the National Organization for Women Fiction Contest in 2000.
In 2010, she was awarded a scholarship to the Rope Walk Writers Conference in New Harmony, Indiana. She was twice a scholarship recipient in Writing and Singing from the John D. and Catherine T. MacArthur Foundation for One State: Together in the Arts Conference, co-convened by the Illinois Arts Council and the Illinois Arts Alliance.
Her poetry has been published in Cram 2011, several Tall Grass Writers Guild anthologies put out by Outrider Press, Korone, Rambunctious Review, and Black Maria (where her short story "Bus Fare" was nominated for an Illinois Arts Council Award) while her fiction has been published in Primavera and her creative non-fiction in The Village Rambler.
Other distinctions include Finalist for the Gwendolyn Brooks Poetry Contest through the Guild at the Chopin Theater, Semi-finalist for the 2011 Word Works Washington Prize for a book-length collection of poetry, Contest Judge for the 33rd Evanston only high school contestants for the Jo-Anne Hirshfield Memorial Poetry Awards. Her work, "My Father Is Waiting for Me," was taught in an Advanced Placement English class at Buffalo Grove High School.
Her love of singing with the North Shore Choral Society of Evanston, Illinois, in particular Mozart's Requiem, was part of her inspiration for writing the piece in The Village Rambler titled "Listening to Mozart."
She has recently taught poetry writing at the Harold Washington Library in Chicago and poetry and fiction writing at the Eisenhower Library in Harwood Heights, Illinois, where she will once again teach fiction writing (with a new twist!) in April 2012. Forthcoming is publication of a poetry chapbook in early 2012 by Puddin'head Press of Chicago.