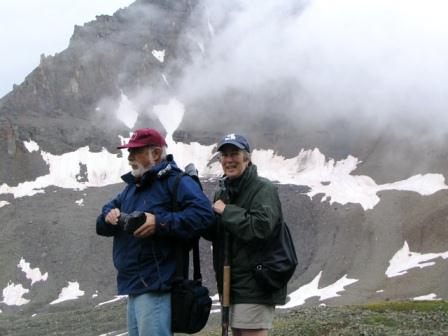 For the past thirty-five years Joe Weintraub has been publishing a variety of fiction, essays, poetry, and translations in all sorts of literary reviews and periodicals, from The Massachusetts Review to the Chicago Reader, from Gastronomica to Modern Philology. Many of his pieces have been anthologized, and he is a recipient of Illinois Arts Council Awards for fiction and creative nonfiction.
He's been an Around-the-Coyote poet, a StoneSong poet, and has had one-act plays produced by the Theatre-Studio in New York City, Theatre One in Middleboro, Massachusetts. and the Summer Place Theatre in Naperville, Illinois. He's also been a featured author at the Twilight Tales reading series, at "March Madness, Murder & Mayhem" for the Uptown Writers Space, as well as with the TallGrass Writers Guild at the Bourgeois Pig, and he's as pleased as punch to be returning to read for Tuesday Funk at Hopleaf, where Belgian beer is available on tap.
Join Tuesday Funk on March 6 at 7:30 p.m. at Hopleaf's upstairs bar to hear Joe and the rest of our remarkable lineup read!