Tuesday Funk is delighted to be producing this Friday's Chicago Writers Conference special reading event together with Open Books, an organization that truly needs and deserves your support.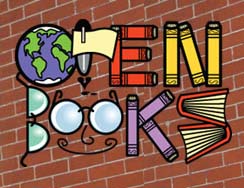 Open Books, if you don't know, is a nonprofit social venture that operates an extraordinary bookstore, provides community programs, and mobilizes passionate volunteers to promote literacy in Chicago and beyond. Their mission is to enrich lives through reading, writing, and the unlimited power of used books.
Their programs include reading buddies for elementary school students; creative writing field trips for 4th through 12th graders; college and career mentoring for high school juniors; literacy workshops for all ages; and much, much more.
Their bookstore, open 7 days a week in River North, offers more than 50,000 donated books for sale to support their programs. Tax-deductible book donations are always welcome, and you can learn many other ways to support and help out Open Books by visiting their website, open-books.org.
Open Books is located at 213 W. Institute Pl., conveniently near the Brown Line stop at Chicago Avenue. Watch this space to learn how you can attend our Chicago Writers Conference Special Edition of Tuesday Funk at Open Books, Friday, September 14th, 7:30 p.m., featuring Patricia Skalka, M. Salahuddin Khan, Rachel Wilson, William Shunn, and Mary Robinette Kowal. We hope to see you there!