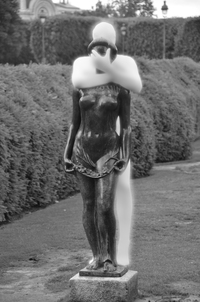 Davis Schneiderman's
works include the
DEAD/BOOKS
trilogy (Jaded Ibis), including the blank novel,
Blank: a novel,
with audio from Dj Spooky, and the newly released
[SIC]
(Fall 2013), with intro by Oulipian Daniel Levin Becker.
His work has has appeared in numerous publications including Fiction International, Harpers.org, The Chicago Tribune, The Iowa Review, TriQuarterly, and Exquisite Corpse; he blogs for The Huffington Post and is a Contributing Editor for The Nervous Breakdown.
He is the Associate Dean of the Faculty and Director of the Center for Chicago Programs at Lake Forest College. He also Directs Lake Forest College Press/&NOW Books.
Please join Davis and all our celebrated readers on Tuesday, December 3rd, 2013, upstairs at Hopleaf at 7:30 pm. This 21-and-older event is free.