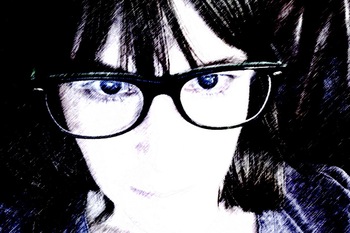 Lori Barrett
moved to Chicago ten years ago, and found a friend in Andrew and Gapers Block. She has also freelanced for the
Wall Street Journal
on hard-hitting topics like custom-stuffed pillows, dog-food delivery services, and luxury horse ranches, and as a result, played against Andrew and Gapers Block in Chicago's media softball league. She has an MFA from the low-residency fiction program at Chatham University. Her creative writing has appeared in
New Horizons
, a journal from The British Fantasy Society,
Entropy
and BrooklynQuarterly.com. She is an assistant fiction editor for the journal
Pithead Chapel
.
Please join Lori and our other amazing readers on Tuesday, March 7, 2017 in the upstairs bar at Hopleaf. Doors open at 7pm, and the show starts at 7:30. It's free, and 21-and-over. RSVP on Facebook.