After taking July off for a certain patriotic holiday, Tuesday Funk is back August 1! Join us in the upstairs lounge of Hopleaf in Andersonville as we welcome Jonathan Jones, Edward Moses, Tiffany Gholar, Hannah Gamble and Alicia Swiz to read at your favorite eclectic reading series!
As always, doors open at 7 pm (no earlier, but arrive as close to 7 as possible or risk not getting a table) and the show starts at 7:30 pm. Admission is free, but you must be 21 or older. Please RSVP on Facebook — and while you're there, like our page so you get our announcements right in your stream.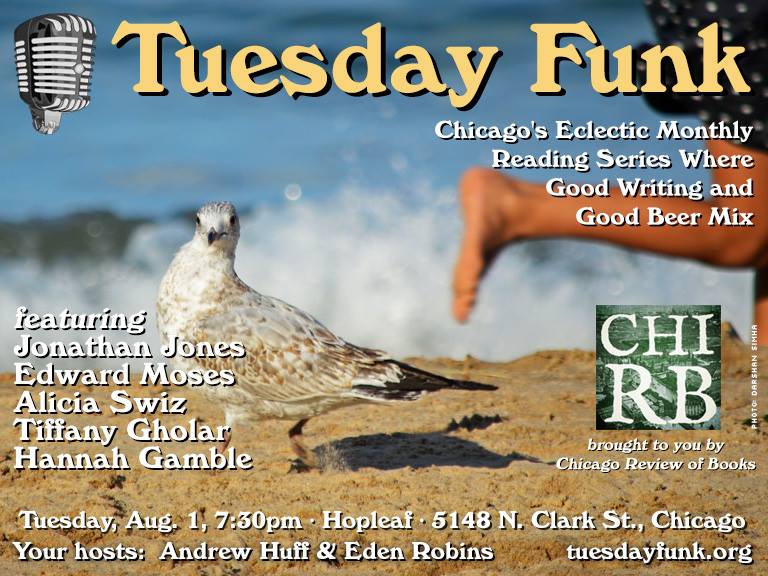 Sponsored by the Chicago Review of Books.