Brenda Cooper is a Seattle-area futurist and writer, and also the CIO for the City of Kirkland. Brenda writes a monthly column for Futurismic called "Today's Tomorrows," and is the author of the Endeavor award-winner for 2008, The Silver Ship and the Sea, and of its sequels Reading the Wind and Wings of Creation. She co-authored Building Harlequin's Moon with science fiction legend Larry Niven.
Her next book is Mayan December, coming from Prime Books in August 2011. Visit her website at www.brenda-cooper.com.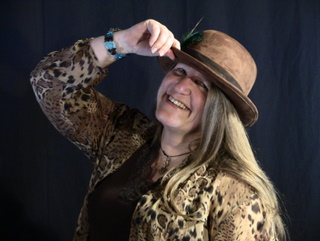 Join Tuesday Funk's special Science Fiction Sextuple Feature on June 21, 7:30 p.m., at Hopleaf's upstairs bar to hear Brenda and the rest of our talented readers!