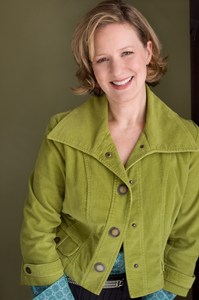 Julie Ganey
has worked as a writer and actress in Chicago for 20 years, and her original solo shows
The Half-Life of Magic
and
Love Thy Neighbor...till it hurts
have received multiple productions in the Chicago area. In the classroom, Julie is an arts educator for students of all ages through the Goodman Theatre, Lifeline Theatre, and Raven Theatre, and her bullying prevention program,
Stand Up on the Schoolyard,
has been presented to students and educators within the Chicago Public School system and across the country. Julie is a company member and the Director of Education for
2nd Story
.
Julie will be reading as part of our mini-series featuring writers from the new 2nd Story anthology Briefly Knocked Unconscious by a Low-Flying Duck. Hear her and the rest of our outstanding readers on Tuesday, January 1, 7:30 pm, in the upstairs lounge at Hopleaf.