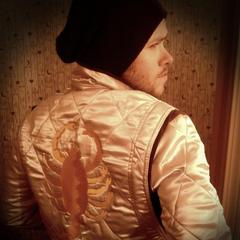 Kyle S. Johnson
lives in Dayton, Ohio, and drinks more coffee than should be humanly possible. He has taught English in South Korea, and has published numerous short stories in such places as
Dark Faith, Where Thy Dark Eye Glances,
and
Pseudopod.
He likes writing his own biographical information because it allows him to refer to himself in the third person like he's a professional wrestler.
Please join Kyle and the rest of our glittery readers on Tuesday, October 1st, 2013, for an unforgettable evening of Glitter & Mayhem! The needle drops upstairs at Hopleaf at 7:30 pm. This 21-and-older event is free.