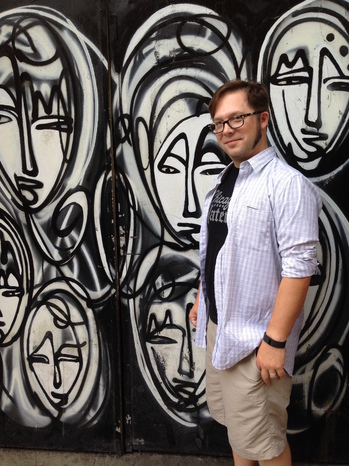 Andrew Huff is the former editor and publisher of Gapers Block, an award-winning Chicago-centric news and events webzine he co-founded in 2003. A serial early adopter, Huff created his first webpage in 1996; launched a blog in 2001; and joined both Flickr and Twitter in their infancy.
In addition to Gapers Block, he has also been a professional blogger for corporate clients, a professor of online journalism, a copywriter for academic websites, and a PR professional for everything from indie rock bands to the Northern Trust. He hosts 20x2 Chicago, a show in which 20 interesting people have two minutes each to answer one question, and he is, of course, the cohost of Tuesday Funk. Find out what else he's up to at me3dia.com.
Please join Andrew and all our amazing readers on Tuesday, February 2, 2016, upstairs at Hopleaf at 7:30 pm. This 21-and-older event is free.