Tuesday Funk is back in the upstairs lounge at Hopleaf, 5148 N. Clark St., on Tuesday, Feb. 2 with more great writing that pairs well with great beer. Join us as we welcome guests Tom Underberg, Jasmine Davila, Alex Shakar, Joshua Landsman and Jayson Brooks.* Eden Robins and Huff co-host.
As usual, doors open at 7:00 pm -- no earlier, seriously. No sneaking in and saving a table. But do get there as close to 7 as you can, because the room fills up quickly (hence no admittance before 7). The show starts at 7:30 pm. Admission is free, but you must be 21 or older.
Don't forget to RSVP on Facebook and bring a friend. And if you're not already, become a fan so you never, ever miss an invitation to one of our readings.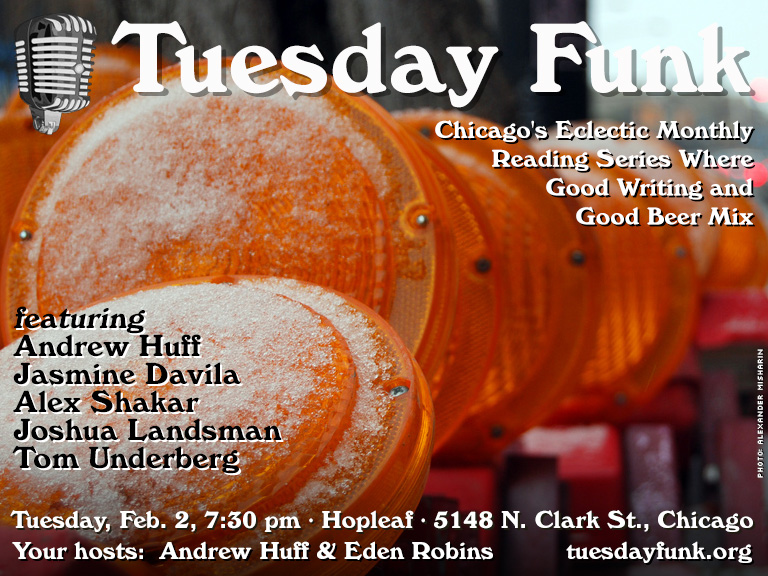 * Please note: Jayson Brooks and Doug Reed were originally scheduled to read at this episode, but had to cancel due to schedule conflicts. Jason will be joining us in June, and we hope to have Doug with us soon.